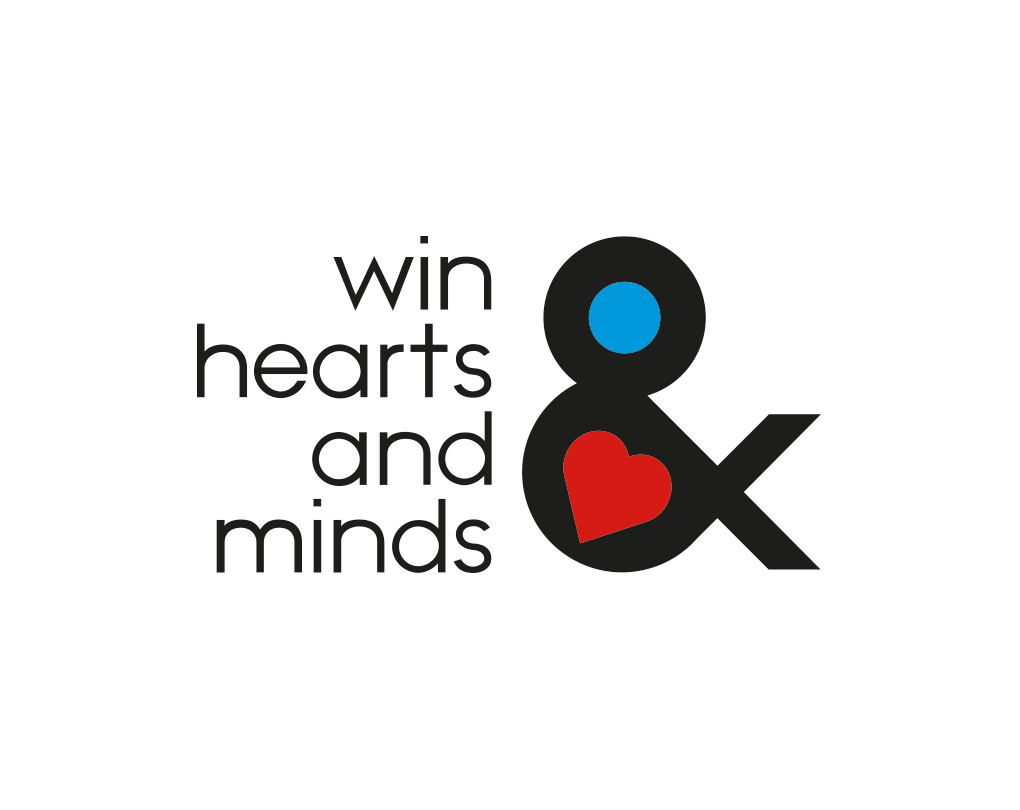 Branding for Win Hearts & Minds
The Client
Win Hearts and Minds is a social media content creation company based in the East Midlands. The business has a particular focus on creating engaging content and building lasting relationships for a wide range of clients primarily on Instagram, but also for LinkedIn and Facebook.
The Approach
To reflect its social media activities, Win Hearts and Minds' logo is based on a bespoke hand drawn ampersand. This picks up on the duality in the name, whilst echoing the shape of a person.
In terms of colour, the blue circle is a nod to the mind (blue being the colour for logic , and the same hex blue as the blue 'follow' button in Instagram. Similarly, the red heart is a nod to emotion (red being the colour for passion, and the same hex red as the red' like' button in Instagram.
We selected the font Noir. This features clean and crisp lines, appropriate simple, fast and direct appeal on a social media platform.
The copy for the strapline copy reads 'Winning hearts. Following minds'. This positions the focus of the business as appealing to both logical and emotional triggers, ensuring wide engagement with the Instagram content.
The Result
"Our new brand has gained us many client hearts as well as strong social media audience followers. The demand for social media content continues to grow and we are delighted our brand stands out from the crowd".
Ella Wight
Founder – Win Hearts & Minds
Ready for the journey?
If you'd like to work with a full service marketing agency with an ever growing reputation for ground-breaking creativity, we'd love to work with you. Let's start with a coffee and a chat.
0115 7523869 | hello@inbetweencreative.co.uk