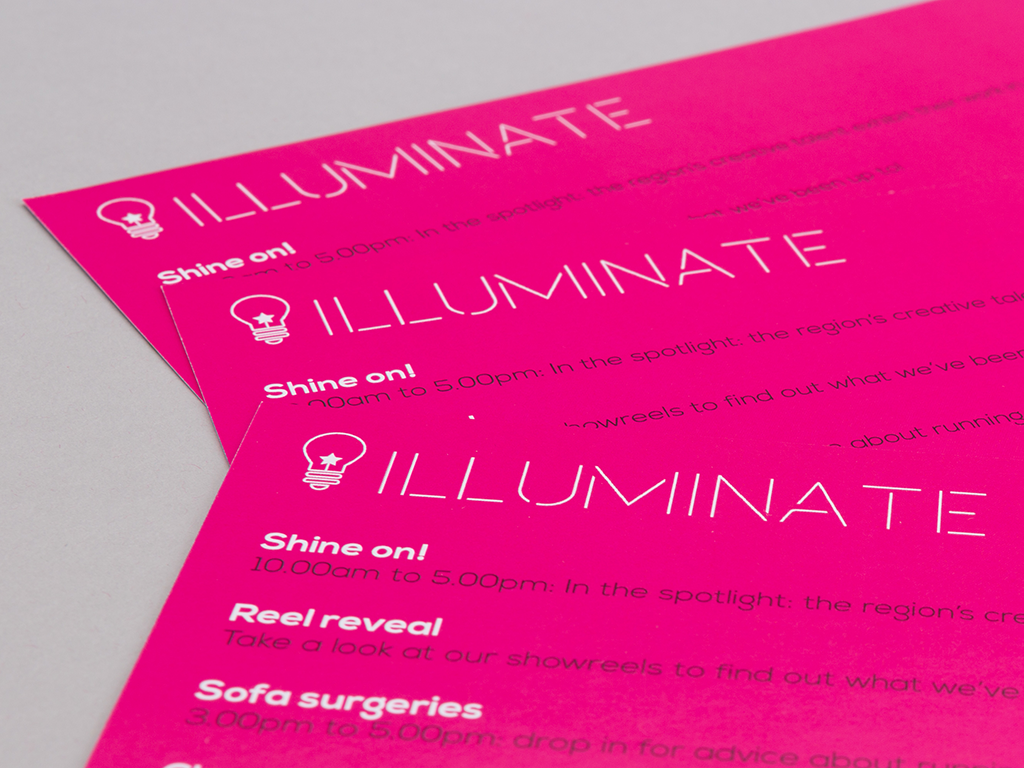 Visual Identity and Promotion for the Projector Illuminate Exhibition
The Client
Illuminate is a celebration exhibition and event showcasing Nottingham's creative diverse talent. Inbetween was approached by Projector at Broadway to create a visual identity for the Illuminate exhibition at Broadway Media Centre, Nottingham. Our brief was to create a visual identity and designs for the exhibition graphics, event promotion, wayfinding, swing tickets and invitation.
The Approach
Targeting a diverse creative audience, our design had to present the creative networking event as being both inspirational and enlightening. To do so, we ensured each single element combined to express illumination at their heart.
The overall event identity conveys brilliance. The star graphic device is a nod to creative talent, while the lightbulb represents the enlightenment of bright ideas. In turn, the font we selected reflects energy, inclusivity and creative collaboration. Finally, the unusual neon pink colour creates a sense of excitement and individuality. Throughout, the copy used in the messaging supports the dynamic and engaging nature of the exhibition and event.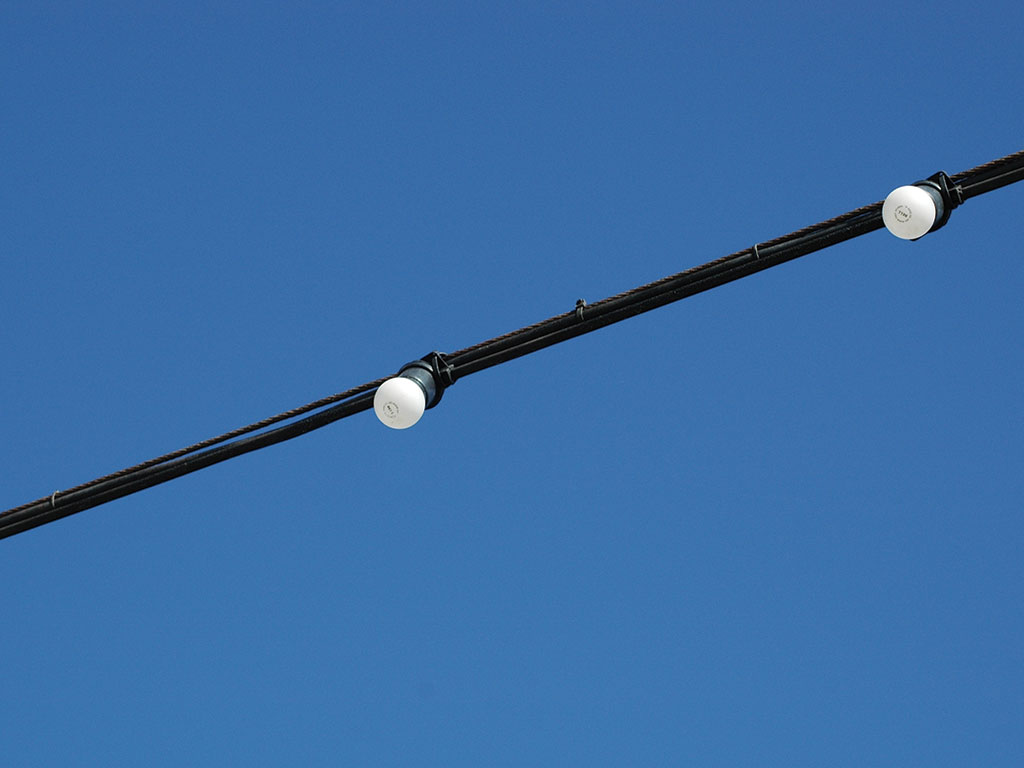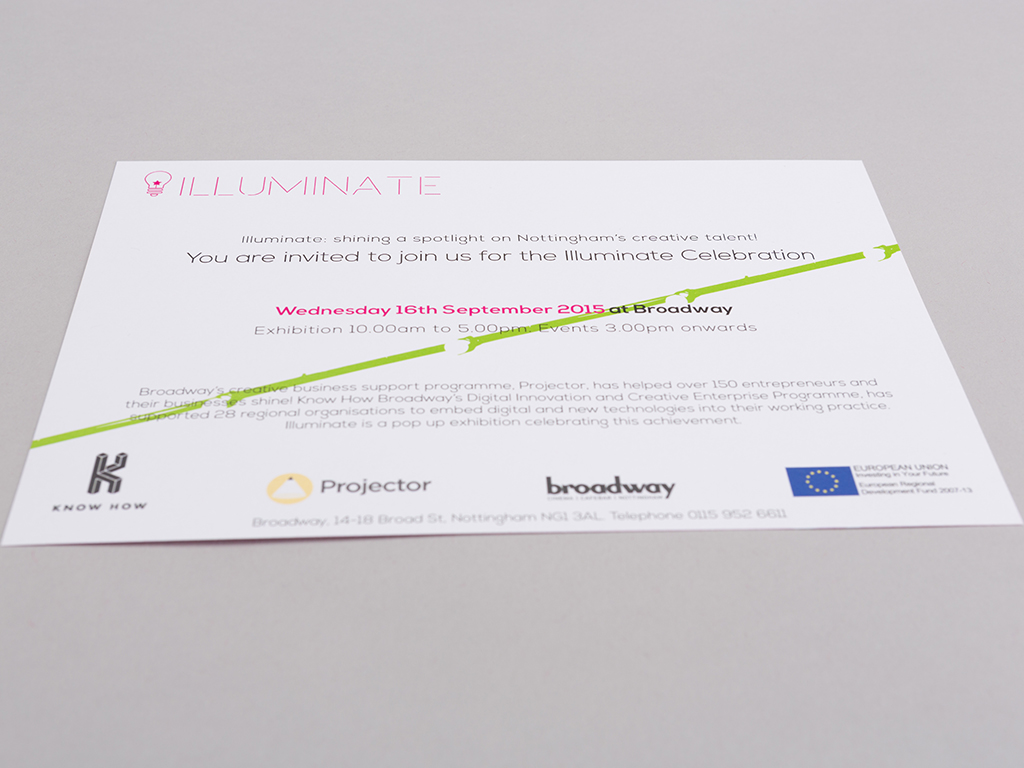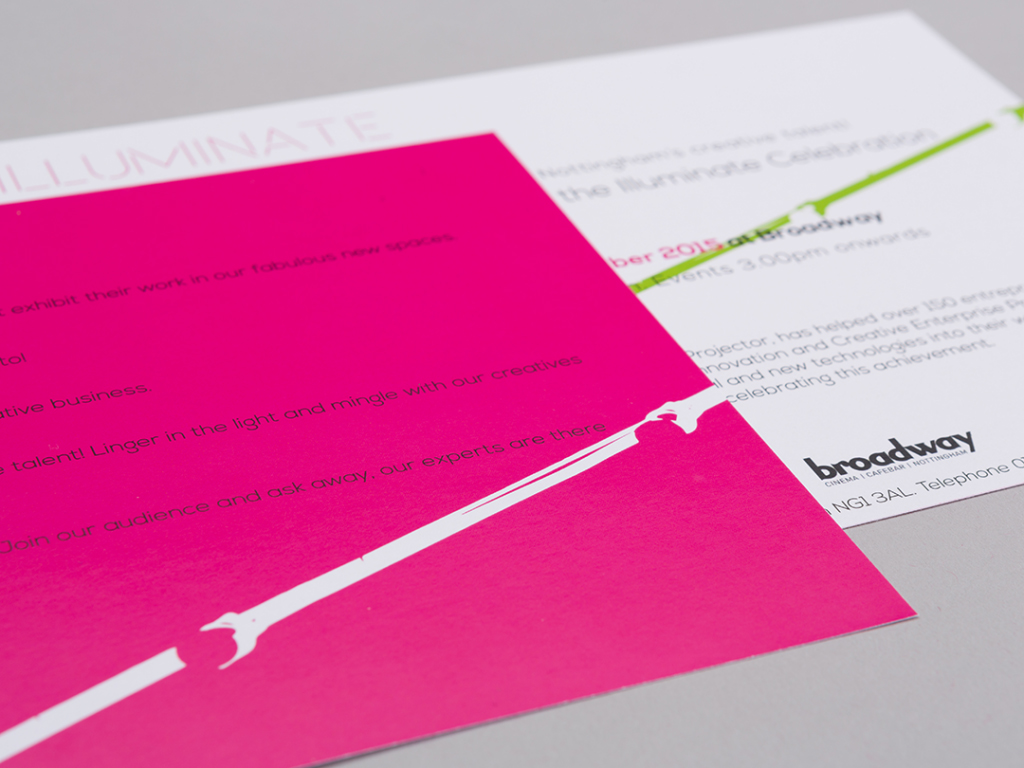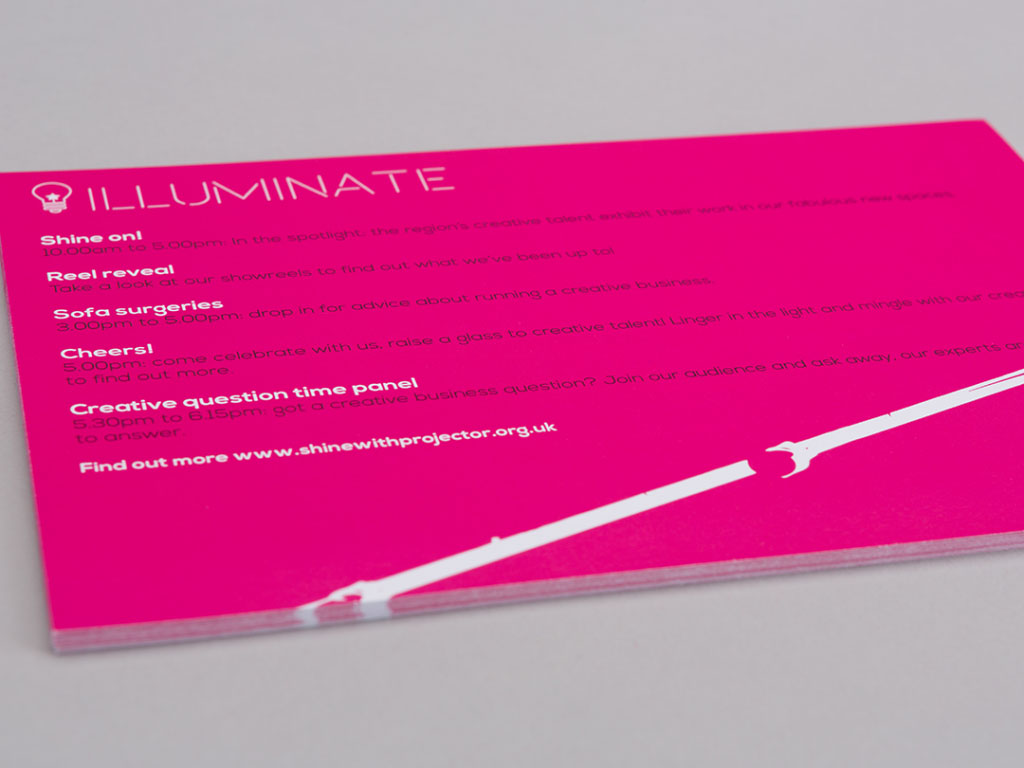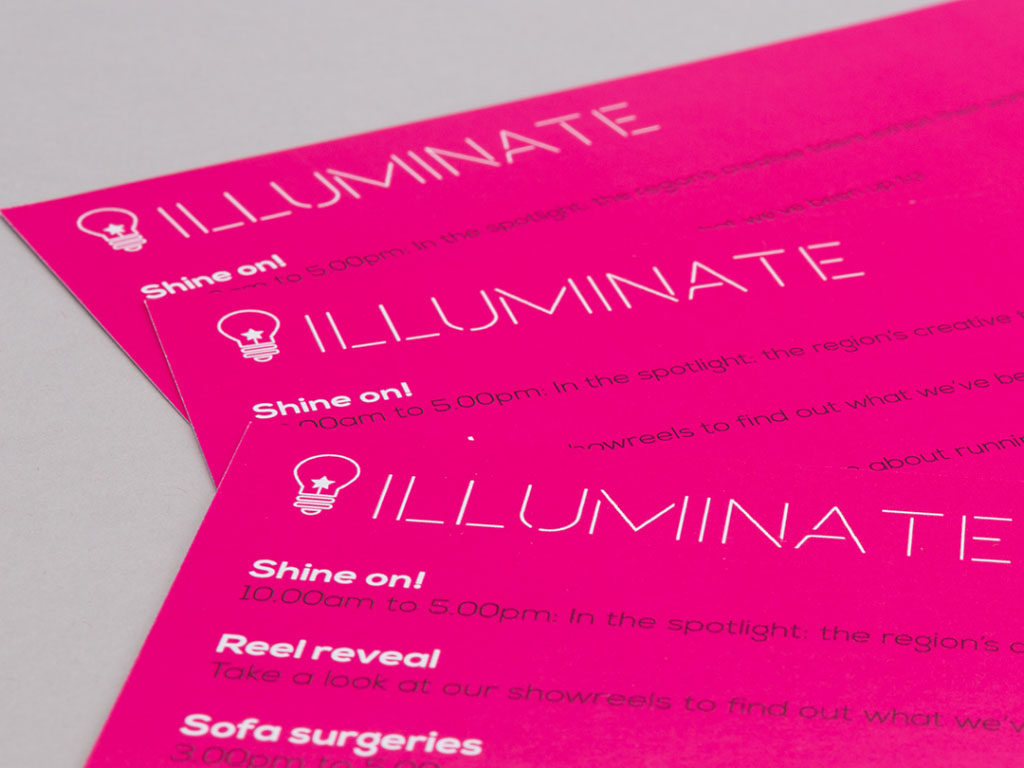 The Result
"Used to great effect on event promotion, way finding and direct mail, the visual identity was paramount to the success of the Illuminate exhibition and event. Both in terms of footfall and engagement."
Carrie Blake
Project Manager – Projector
Ready for the journey?
If you'd like to work with a full service marketing agency with an ever growing reputation for ground-breaking creativity, we'd love to work with you. Let's start with a coffee and a chat.
0115 7523869 | hello@inbetweencreative.co.uk