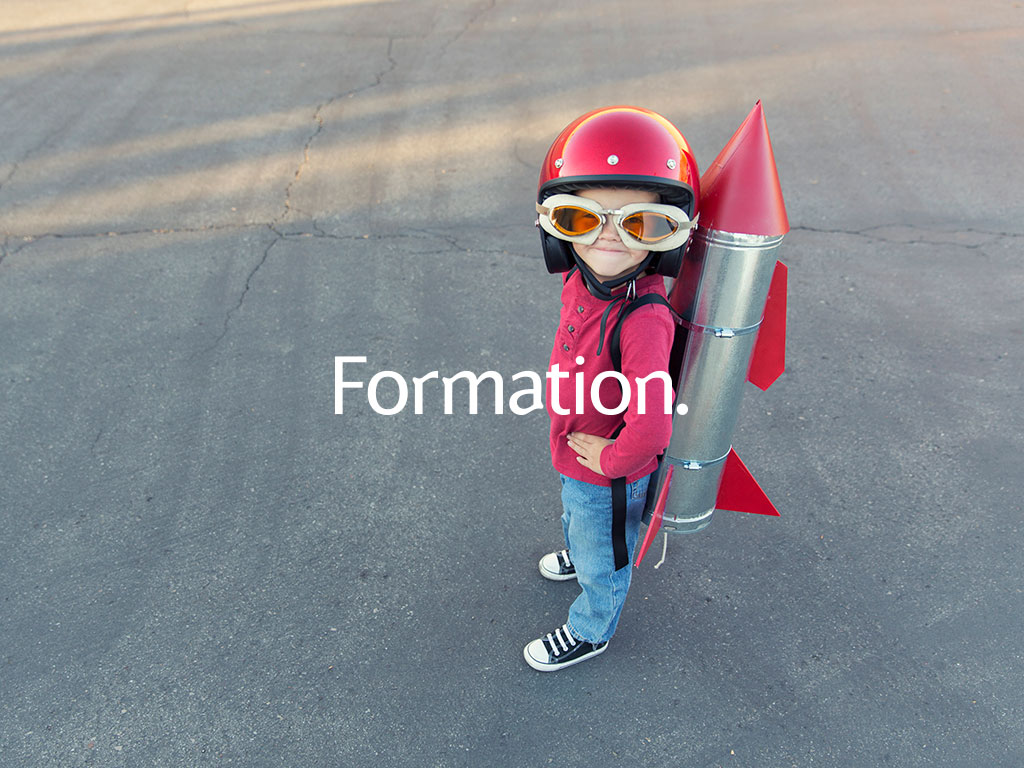 Website Design and Marketing for Formation
The Client
Formation Training develops leaders for all levels of education: early years, primary and secondary education as well as further education and higher education. The company's creative-led training inspires leaders in children's workplaces and changes the way they work to be more effective and enjoyable. Our brief was to create a brand personality, design and build a website and translate the benefits visually by creating engaging infographics.
The Approach
We created a unique visual presence to raise the profile of leadership training programmes for existing and aspiring leaders. The responsive website incorporated a user-friendly CMS (Content Management System). This allows the Formation Training team to easily update the website.
As an integral element of the new website, we created a number of creative concepts. These formed the framework of the website, and are also used as flexible marketing collateral. These marketing concepts feature copy which conveys the innovation outcomes of Formation Training: 'Creative training develops innovative leaders'. Visually, they include:
A young girl dressed in a bold pink top and jeans wearing goggles and a pink helmet. The girl is stood on a concrete runway with a homemade tin rocket on her back.
A boy running in a grass field wearing aeroplane wings on his back attempting to fly.
A small boy and teenage girl wearing helmets stood by a human cannonball.
On the website, these concepts are reinforced with a Benjamin Franklin quote on the homepage. This encapsulates the philosophy behind Formation Training's ethos, creative delivery methods and approach to developing new skills: "Tell me and I may listen, teach me and I may remember, involve me and I learn." The slider carousel rotates various images to engage the user on each visit.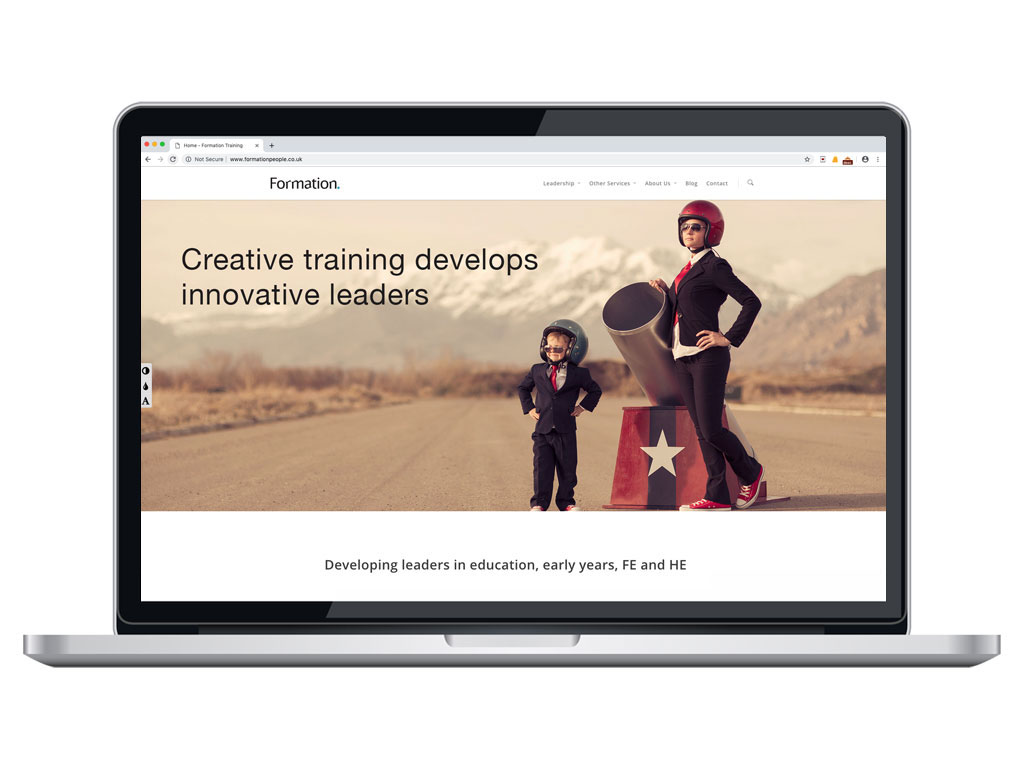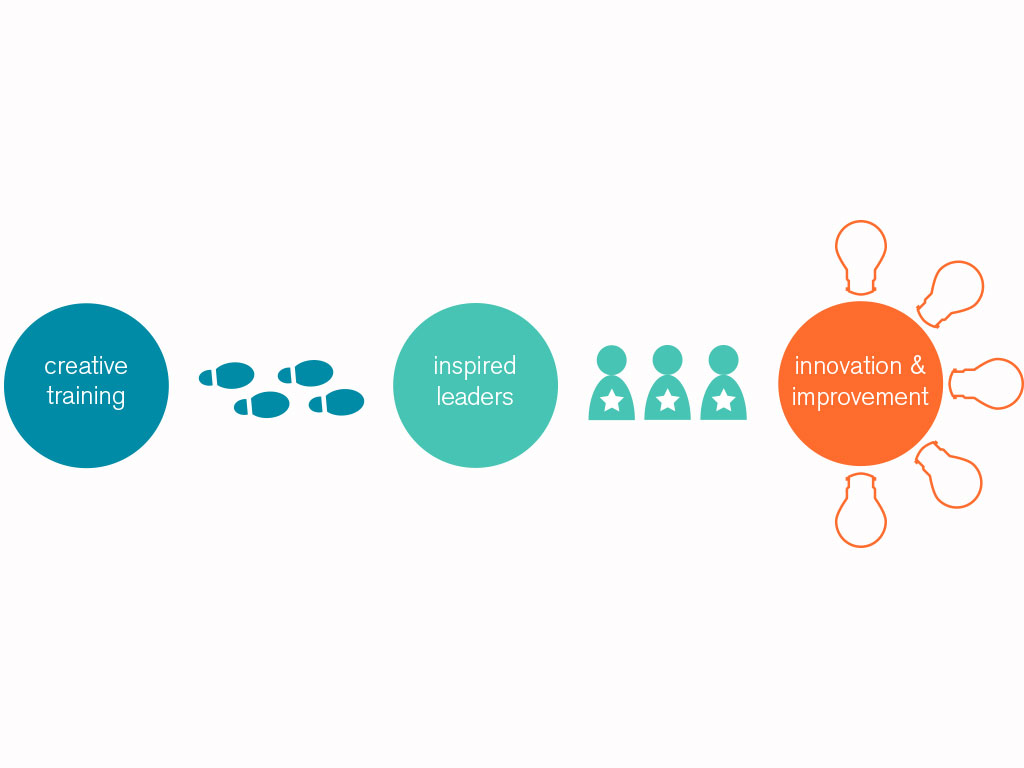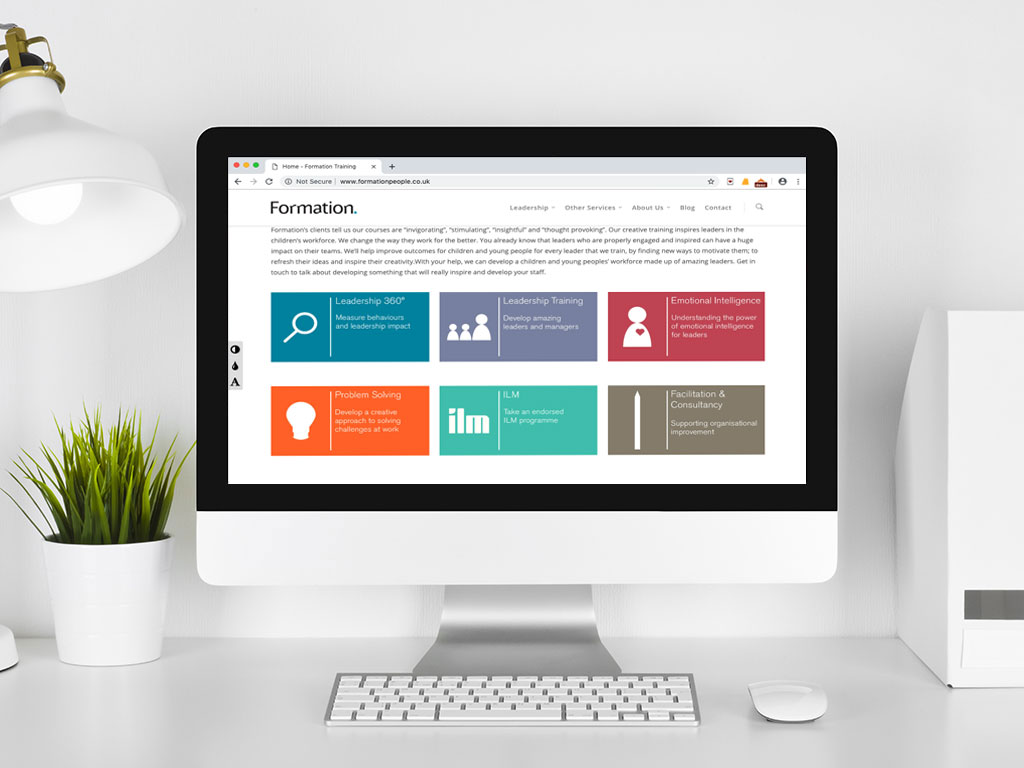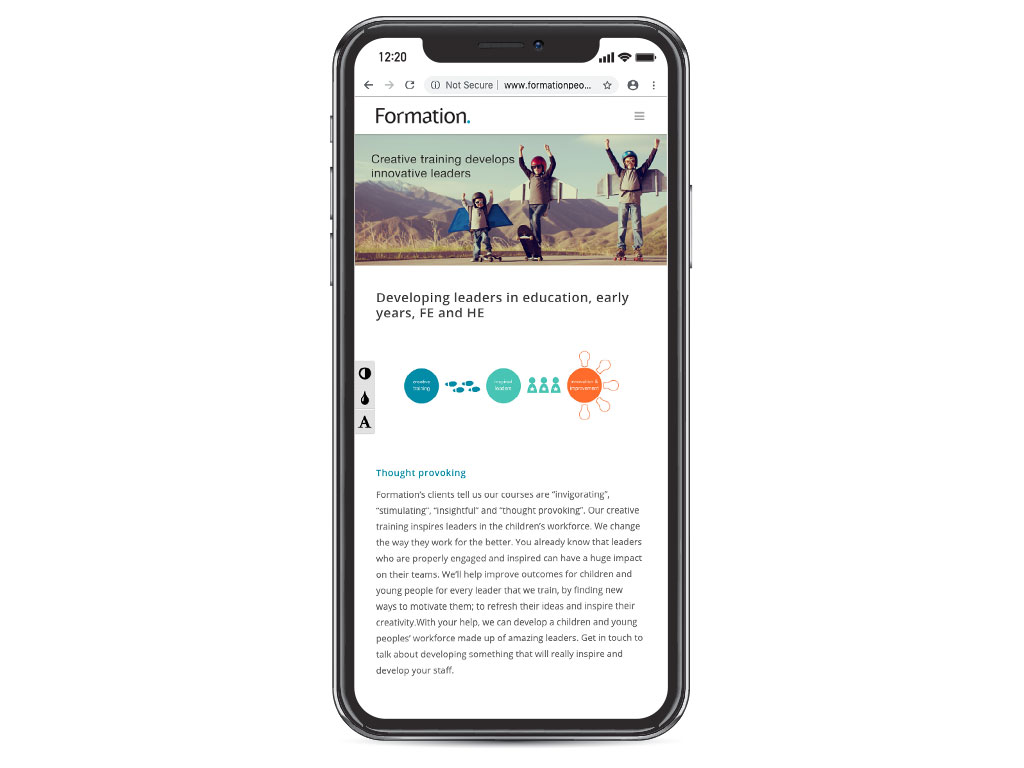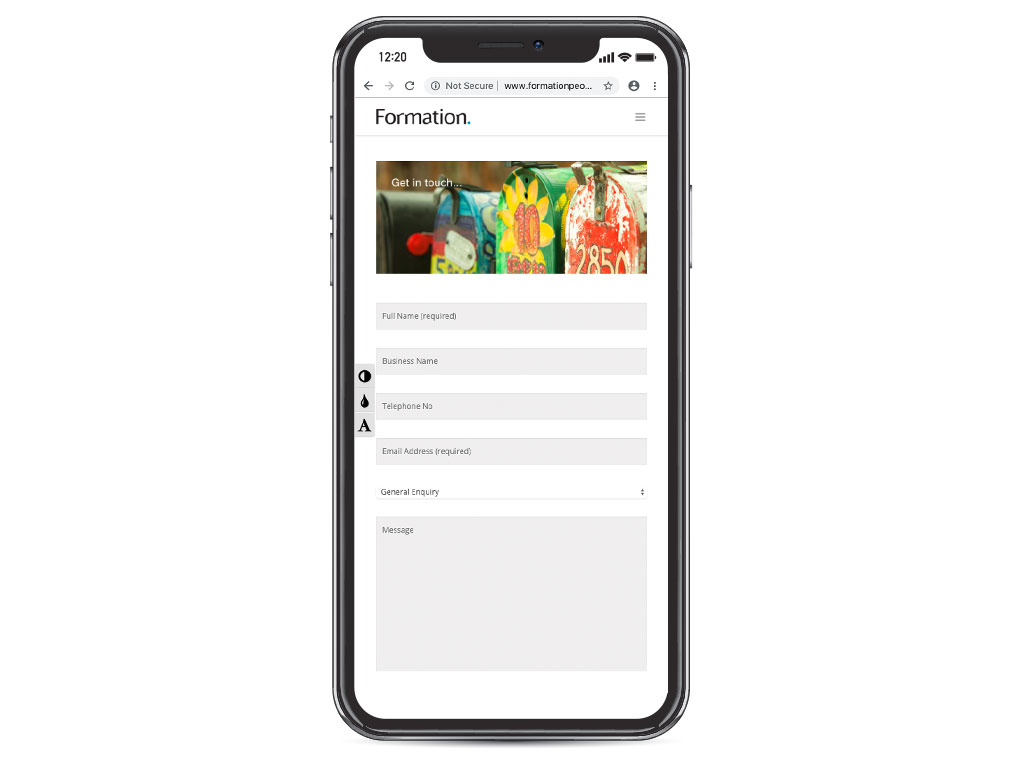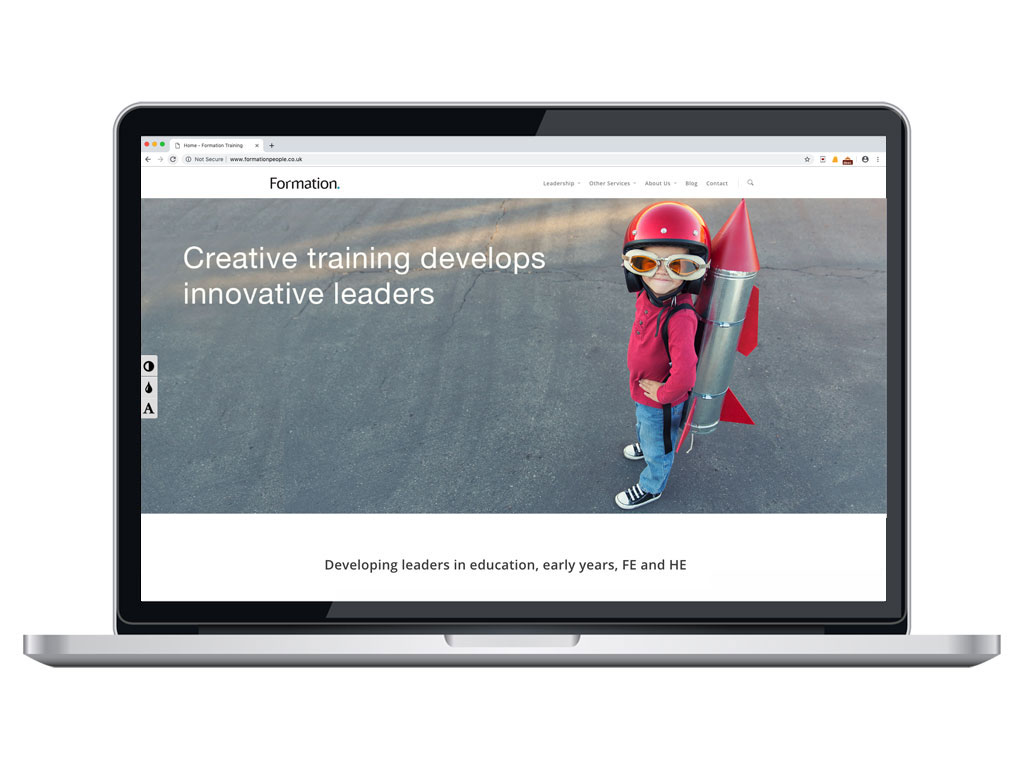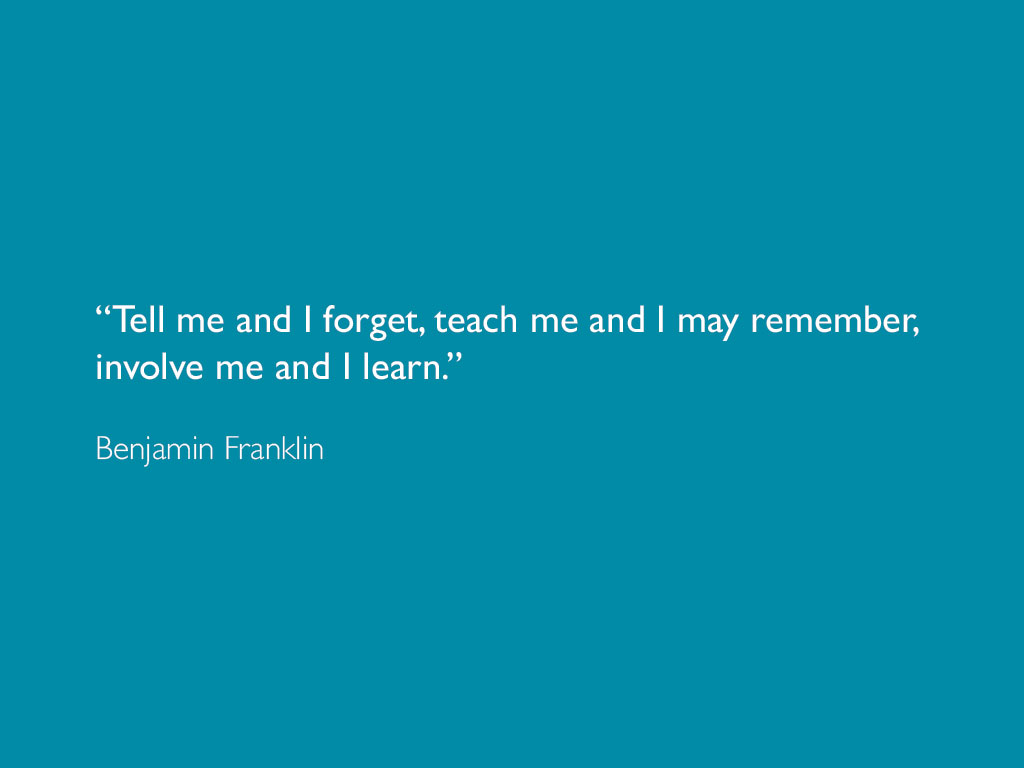 Ready for the journey?
If you'd like to work with a full service marketing agency with an ever growing reputation for ground-breaking creativity, we'd love to work with you. Let's start with a coffee and a chat.
0115 7523869 | hello@inbetweencreative.co.uk