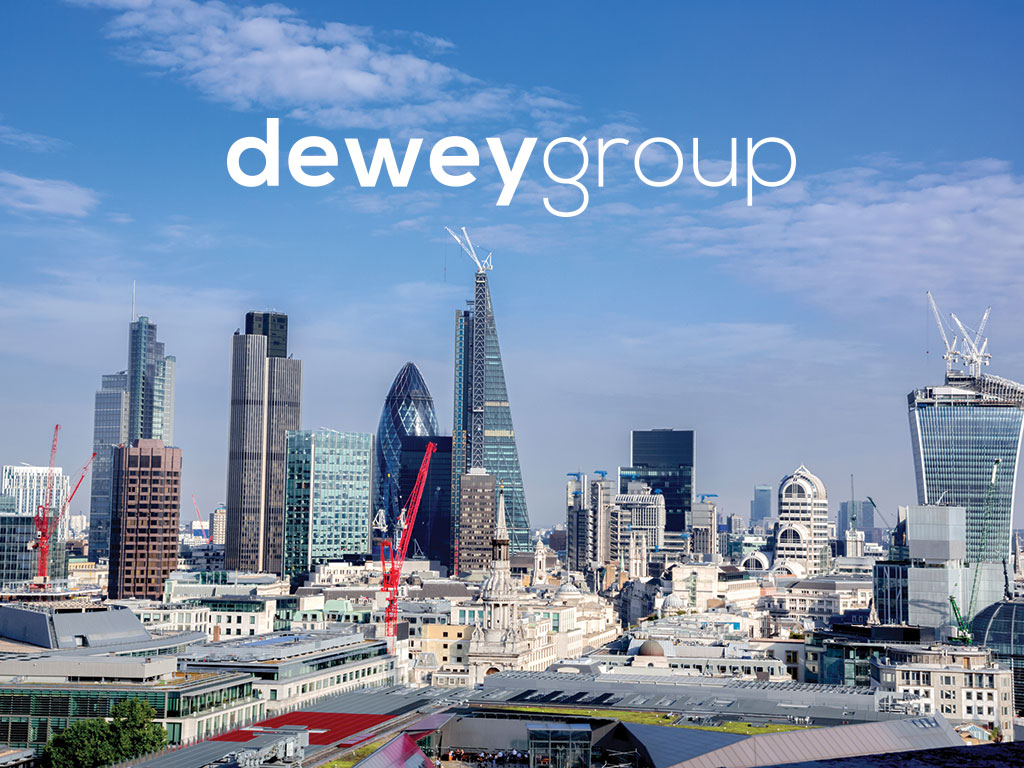 Website Design and Marketing for Dewey Group
The Client
Dewey Group is a leading provider of candidates to the ground and civil engineering industries in the UK and internationally. Our brief was to design and build a new and responsive website.
The Approach
We designed and built a bespoke website with twin aims. To raise the profile of Dewey Group in construction recruitment , and to drive potential construction candidates to register for work. The responsive website incorporated a user-friendly CMS (Content Management System), including a Jobs Editor Platform incorporating CV Upload and Application, making it easy for Dewey Group to list roles such as Civil Engineering Project Manager.
Our aim was to give the website design a clean and fresh feel, while conveying a professional, warm and friendly approach to recruitment. We communicated a quirky attitude, rather like the personality of the company directors Billy and Jamie, to elevate Dewey Group amongst its recruitment competitors.
To achieve this, we created a series of marketing concepts. These formed the basis of the website, and enabled the full Dewey Group story to be told in an involving and engaging way. These marketing concepts combined a quirky but relevant image with a straight and direct copy line. They included:
A London skyline image against a blue sky with red construction cranes, featuring iconic London buildings such as the Shard and Gherkin. The copy reads 'The country's leading provider of candidates to piling and civil engineering industry'. This conveys Dewey Group's expertise in construction.
A geotechnical work bench image, with copy which reads 'Supplying specialist geotechnical personnel'. This conveys Dewey Group's specialism in recruiting geotechnical operatives.
A yellow theodolite on tripod against a blue sky. Here the copy reads 'Experienced engineers specialising in Civil Engineering and Geotechnical Engineering'. This conveys the Group's surveying and engineering service specialism.
A bold red concrete mixing lorry pouring cement. The copy reads 'Reliable and experienced concrete pump operators'. This conveys another Dewey Group specialism, this time in mixing.
An image of spiral winding metal silver stairs. The copy reads 'Executive search for personnel'. This conveys how far Dewey Group goes to recruit the best executives.
A Ferris wheel with bright coloured passenger components against a blue sky. The copy reads 'Come and work with us', conveying warmth, and the excitement of coming on board with Dewey Group.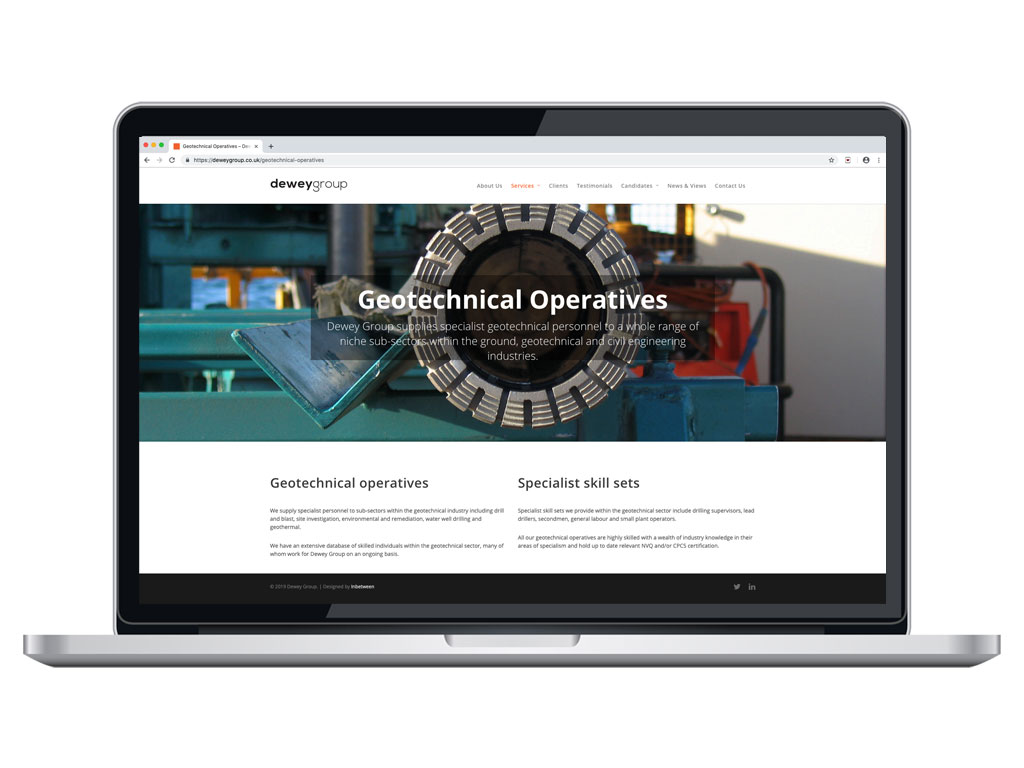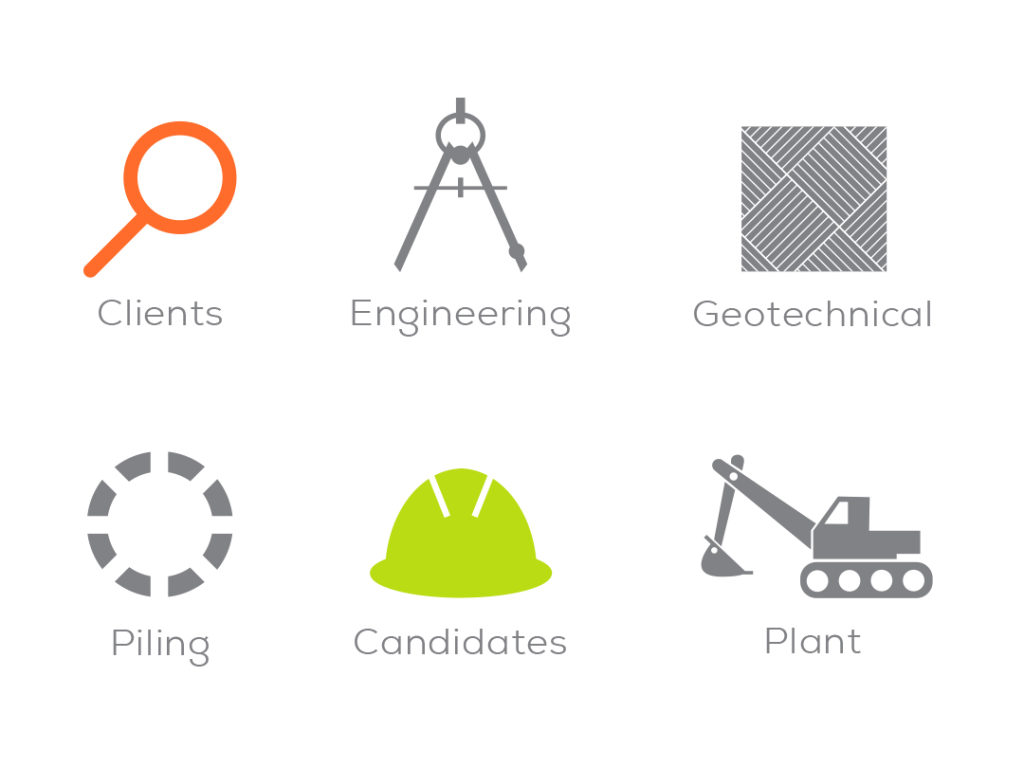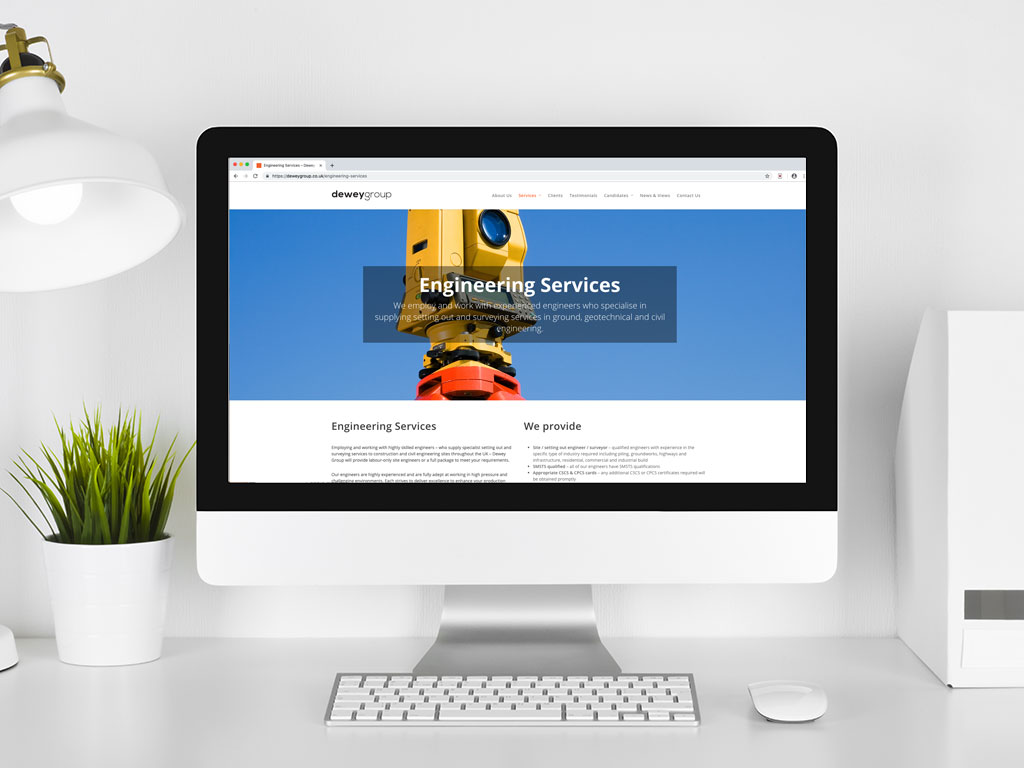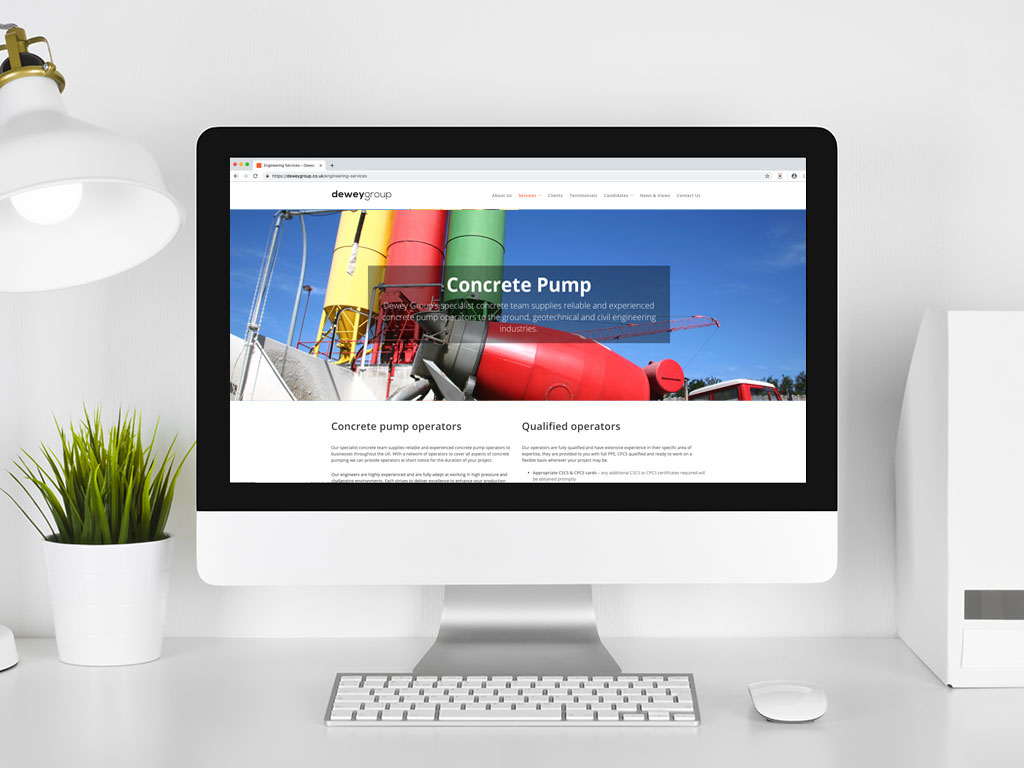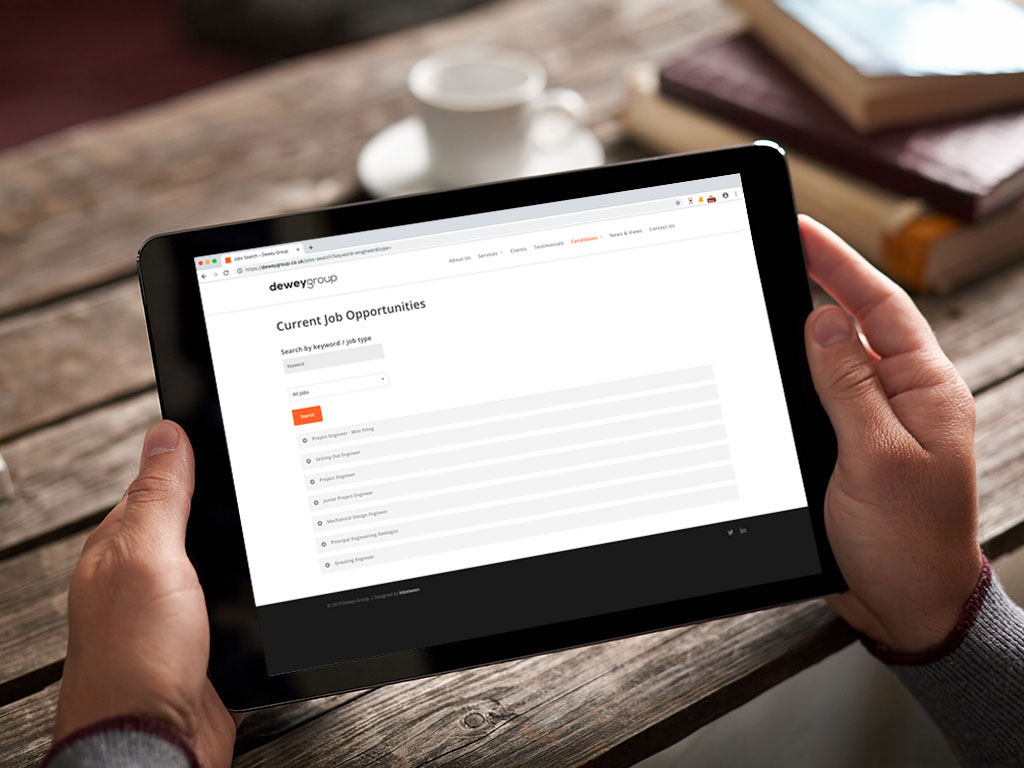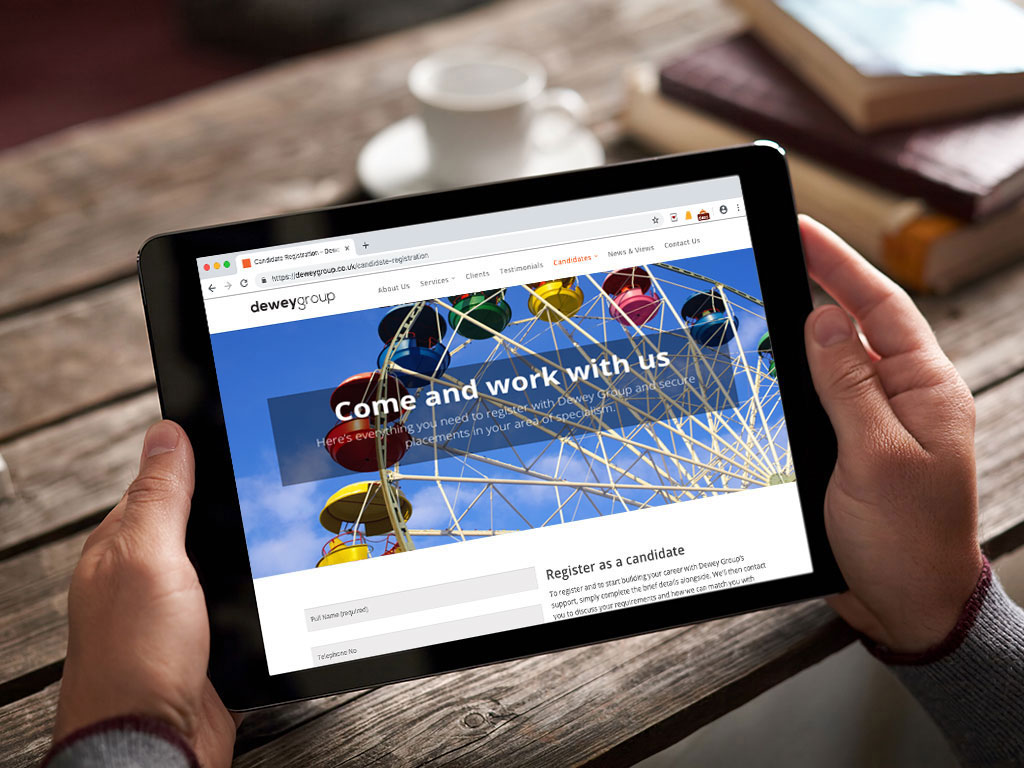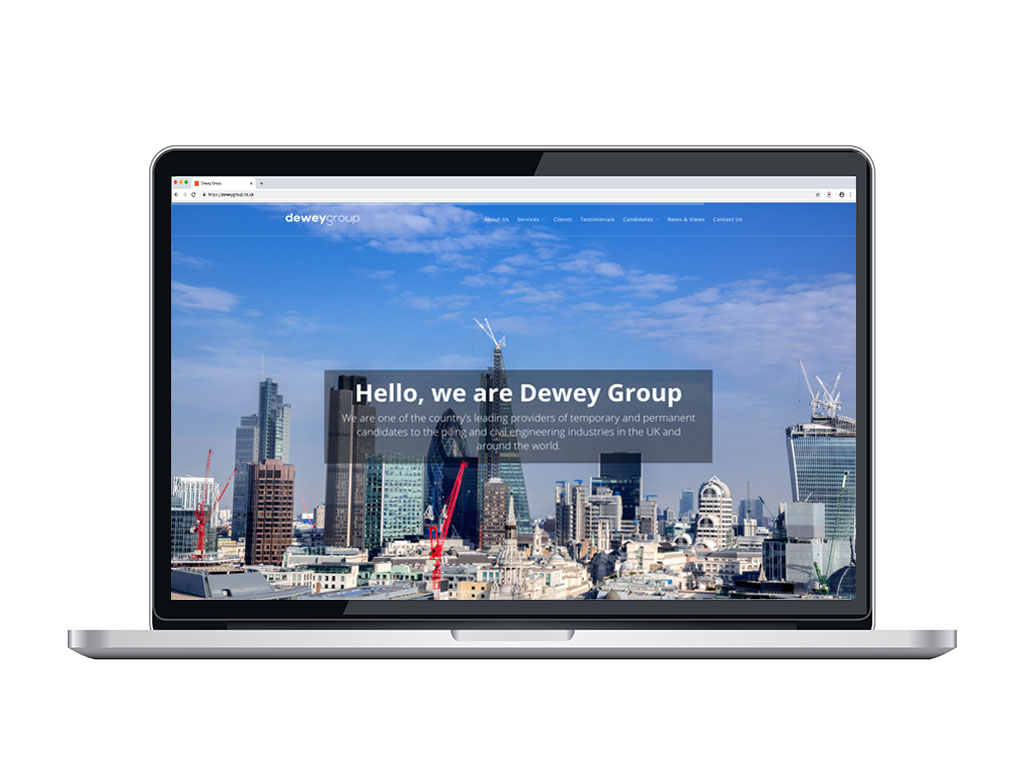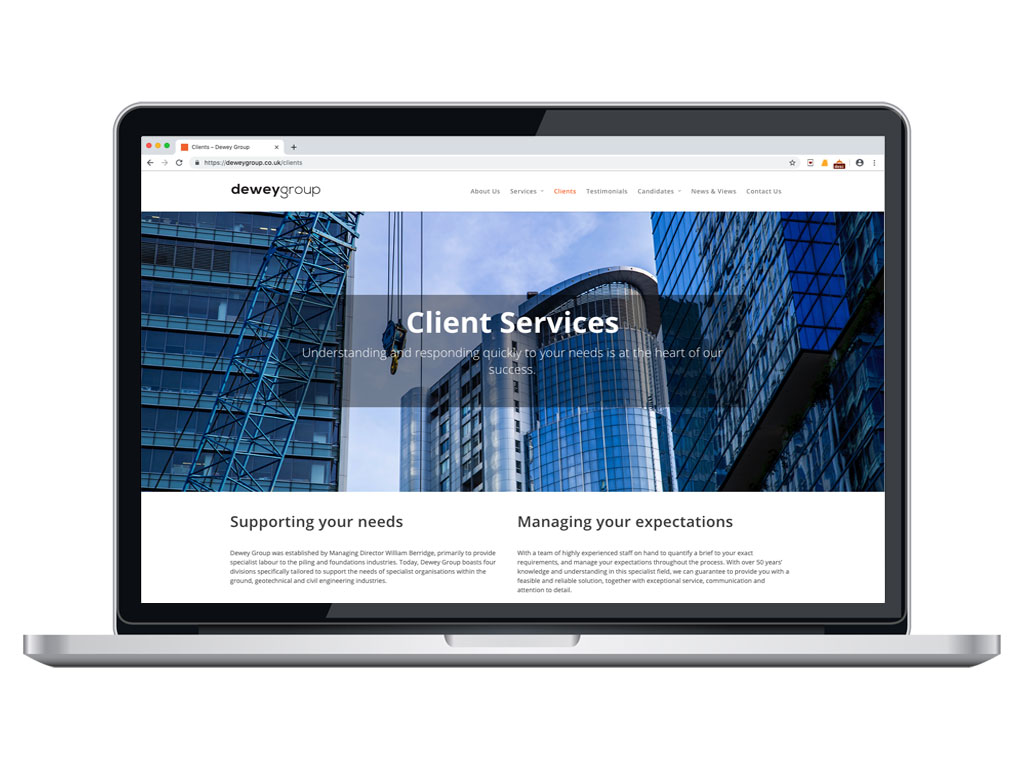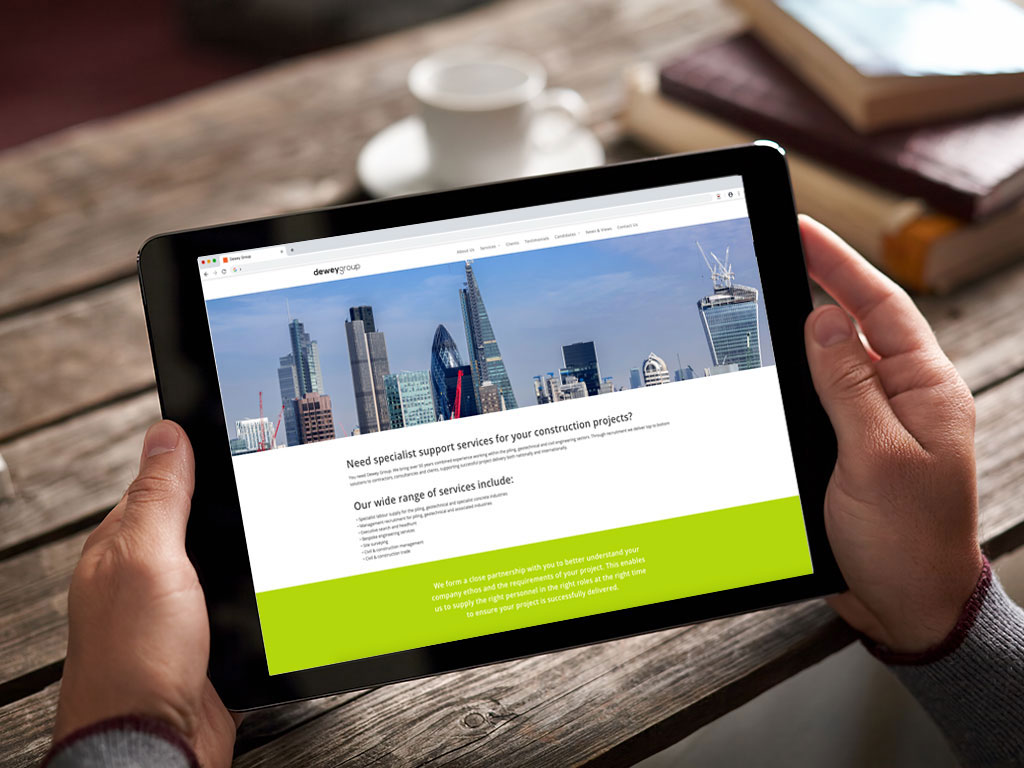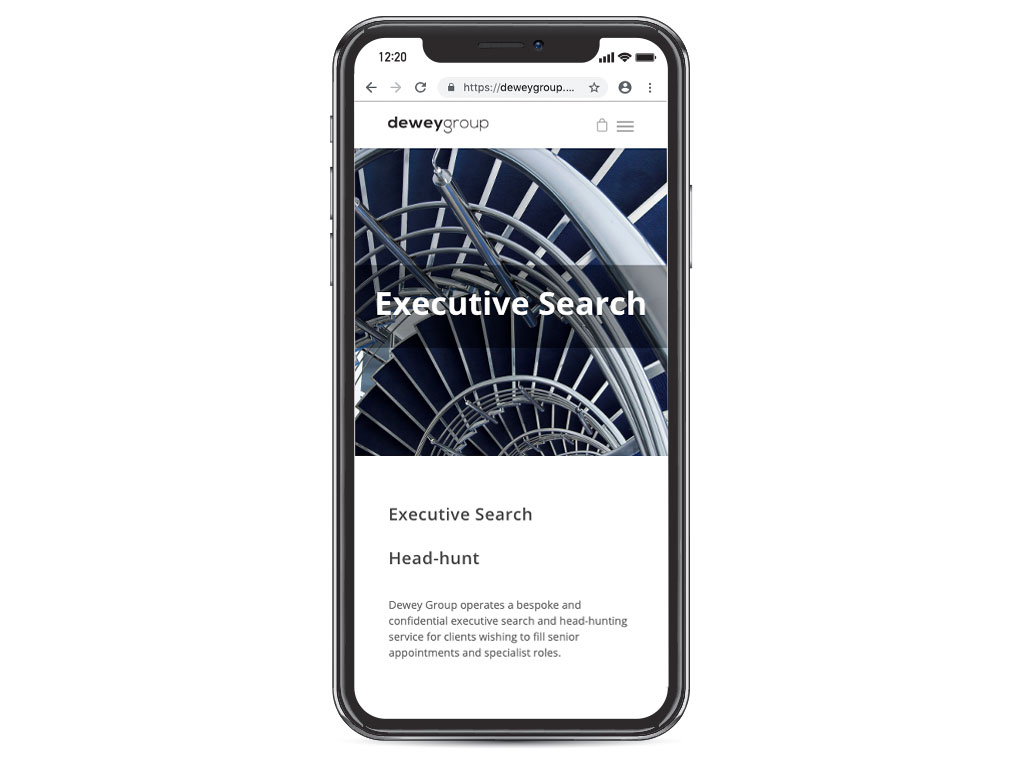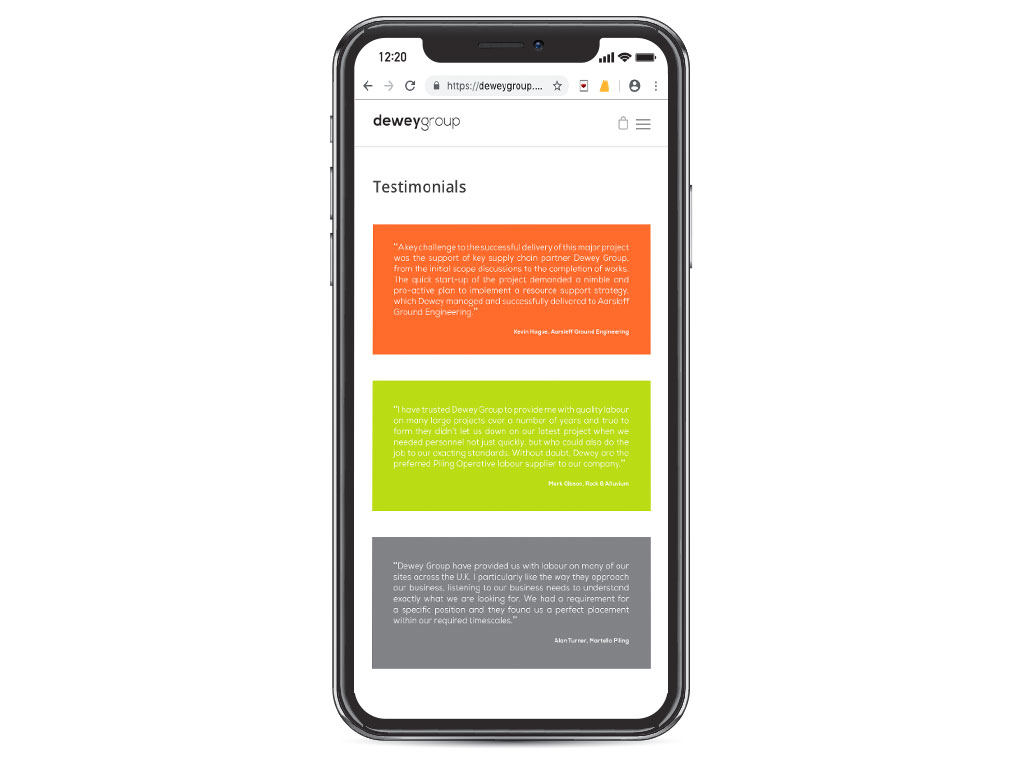 The Result
"Inbetween went to the moon and back to deliver our creative projects. Jo and Brett are like a breath of fresh air and we admire their honest approach. Inbetween nailed all our briefs and then some. Our website not only conveys our unique approach to recruitment but has made us stand out from the crowd."
Billy Berridge
Managing Director – Dewey Group
Ready for the journey?
If you'd like to work with a full service marketing agency with an ever growing reputation for ground-breaking creativity, we'd love to work with you. Let's start with a coffee and a chat.
0115 7523869 | hello@inbetweencreative.co.uk