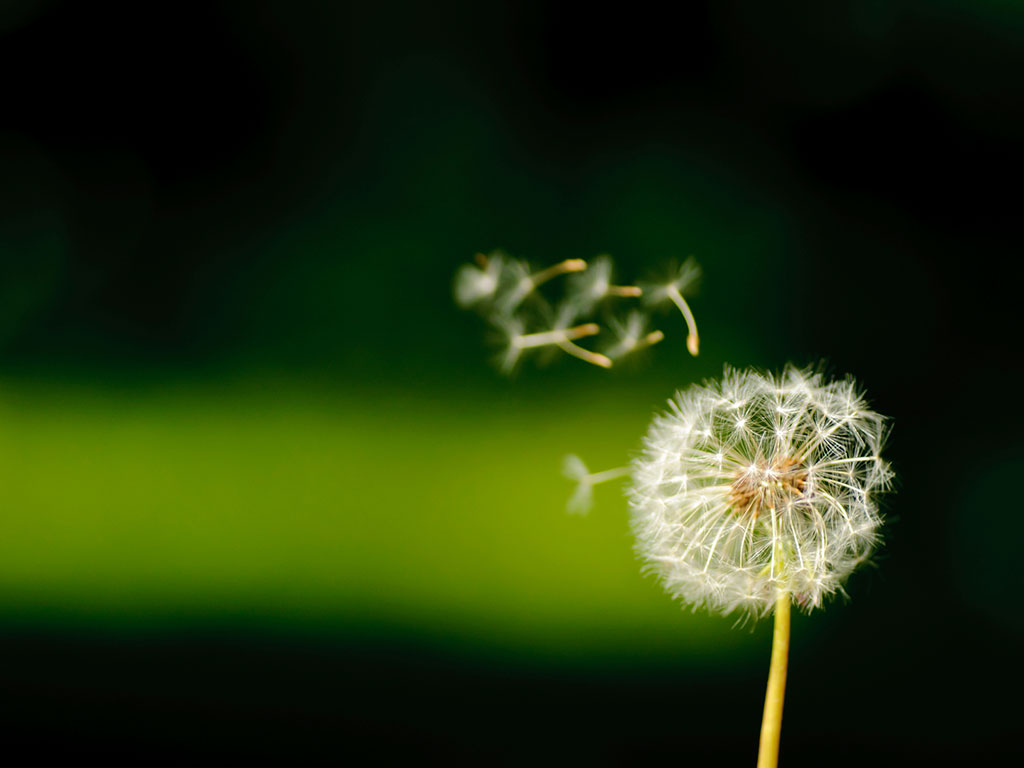 E-Learning Platform for Vision Express Scene Module
The Client
Vision Express is one of the UK's leading opticians and retailers for spectacles and contact lenses. It has 390 stores throughout the United Kingdom, Jersey and the Republic of Ireland. Our brief was to design and build a Digital E-learning platform, learning engagement concepts, interactive game, and translation of data into infographics.
The Approach
The Setting the Scene module communicates the history of the Vision Express brand and the brand promise. The purpose is to inspire retail associates to train through a personalised individual learning experience, this focused on narrating the Vision Express story, communication of data and brand essence.
To convey information with clarity, we created an engaging platform with friendly images, helpful infographics, video, humour, animation, interactive games and quotations, all of which combined to inspire employees on their training journey.  The look and feel was kept clean and simple throughout. This ensured the key messages could be communicated with clarity, and without barriers to understanding.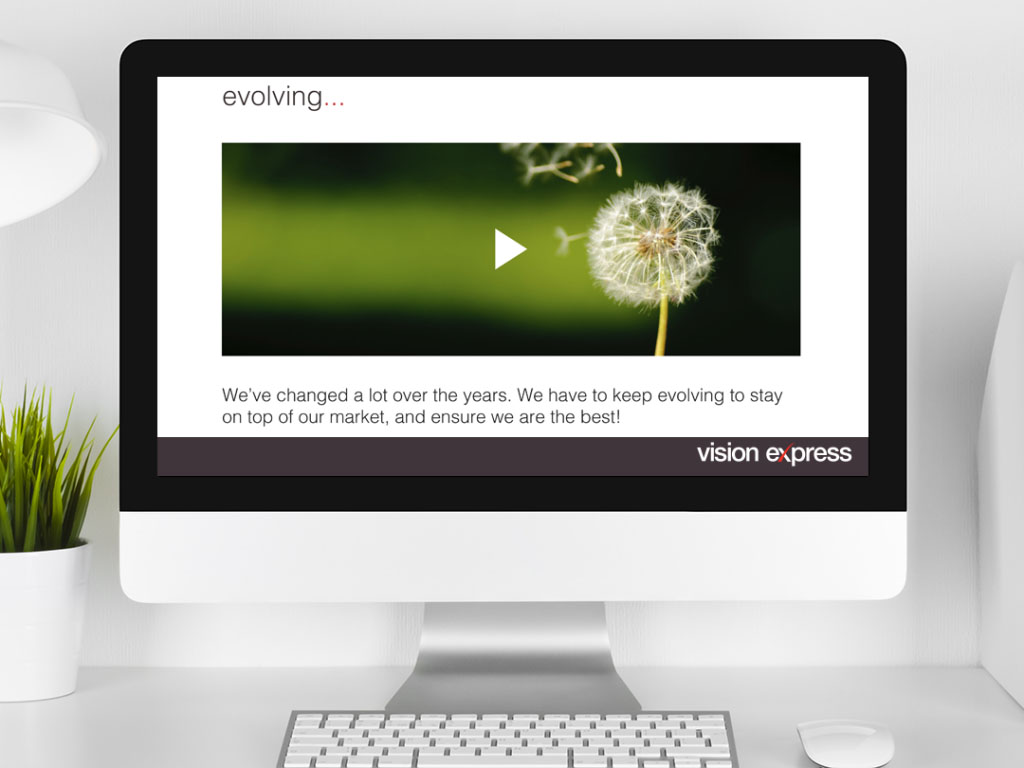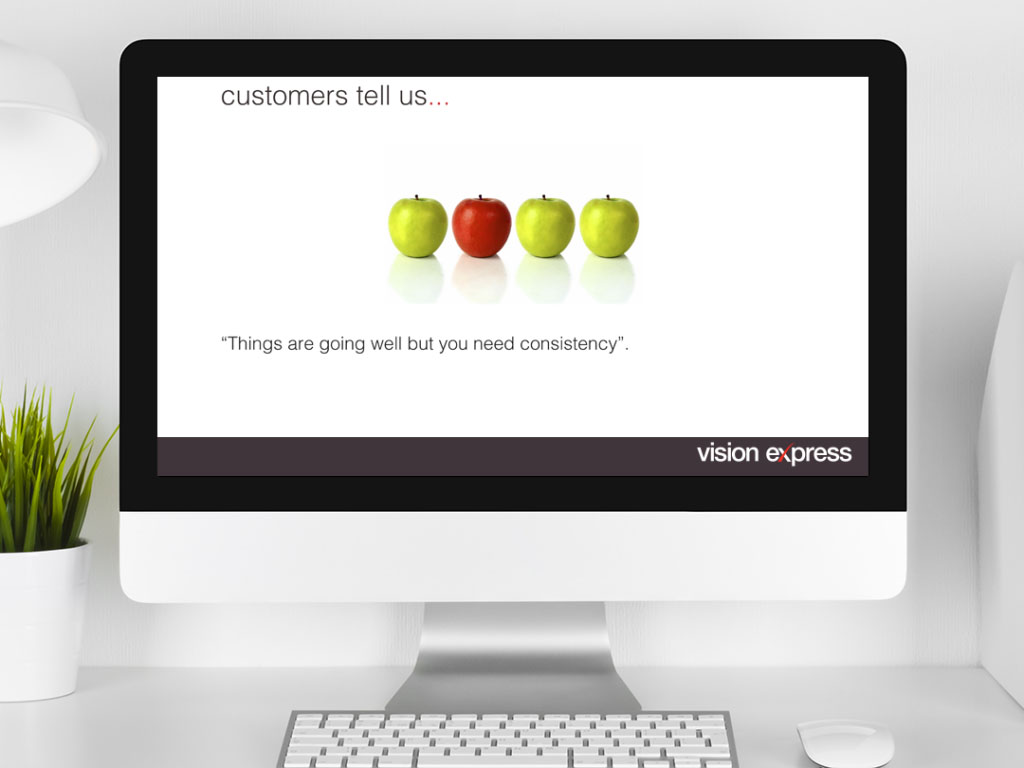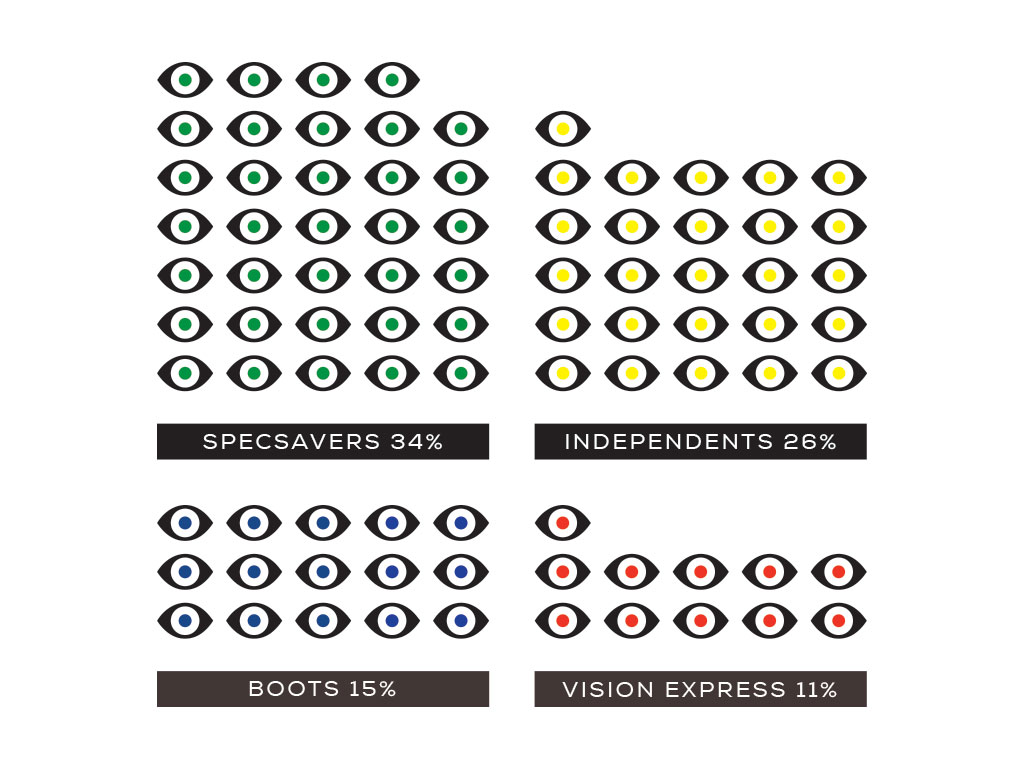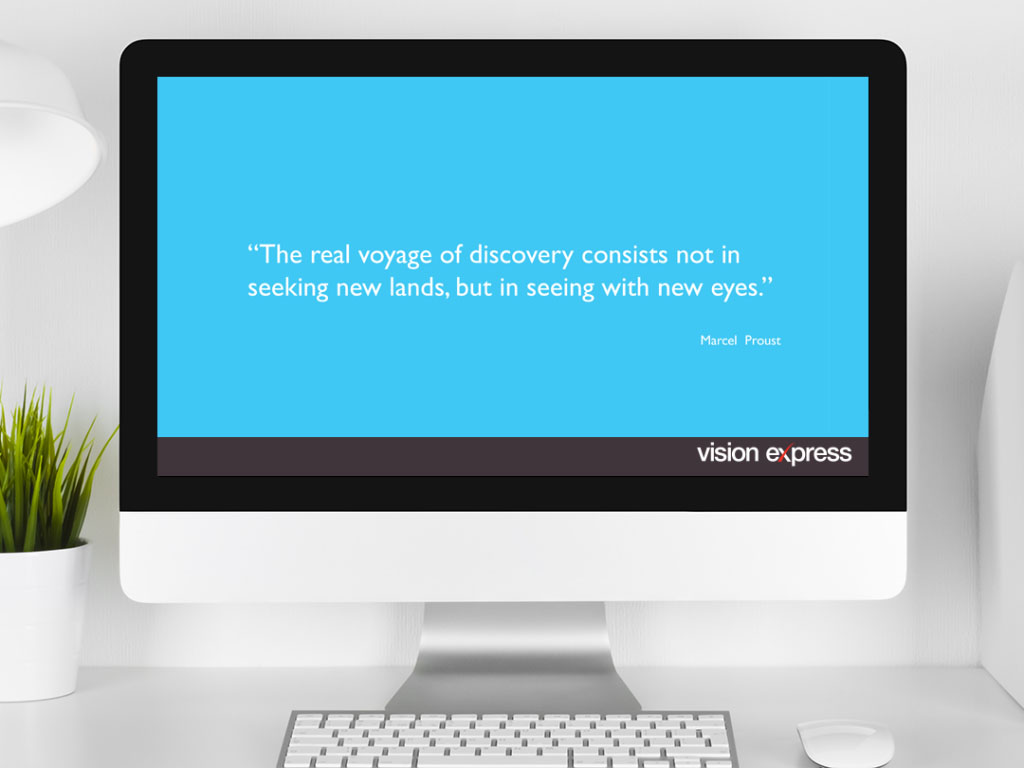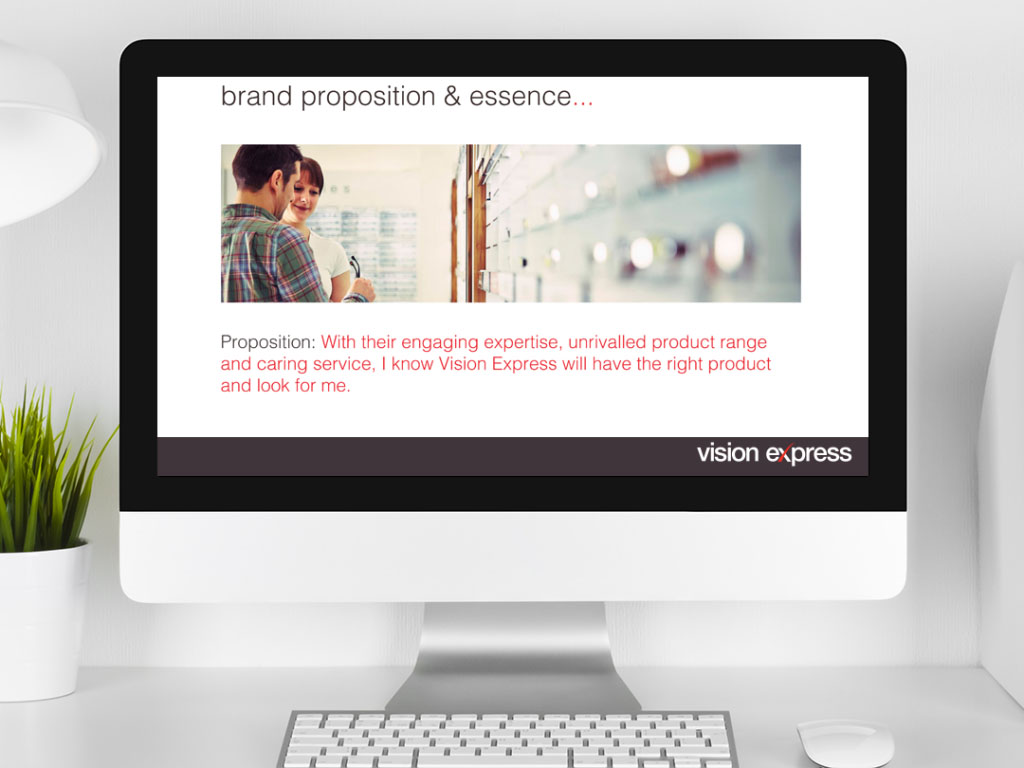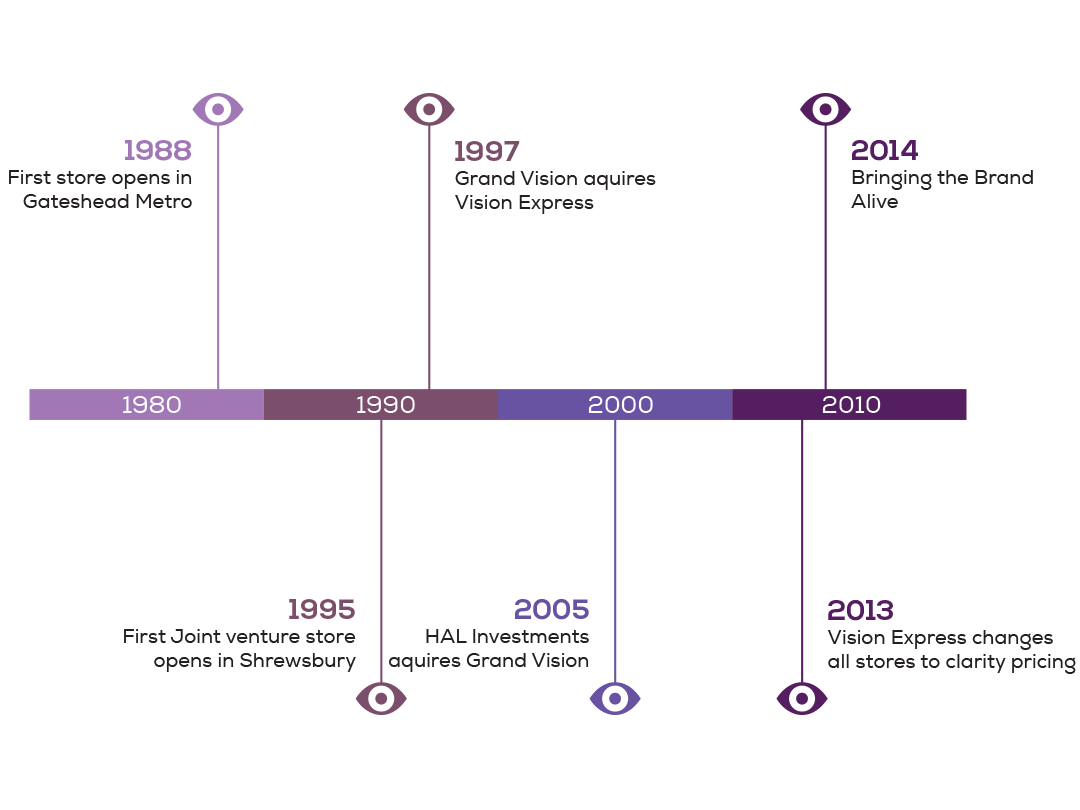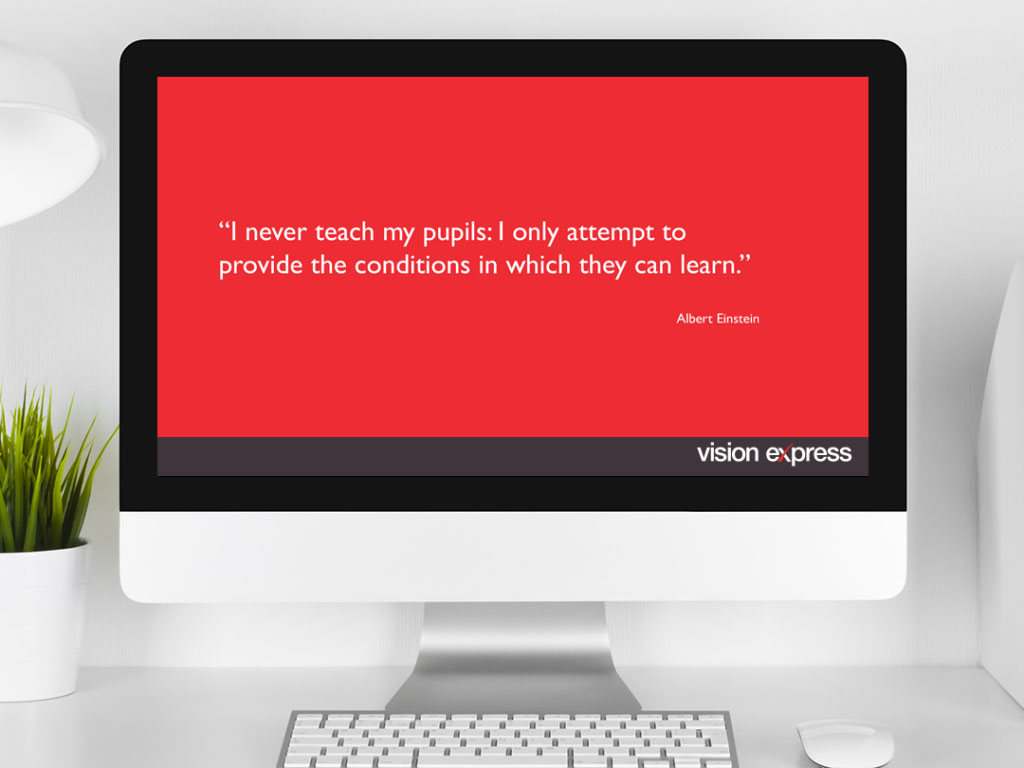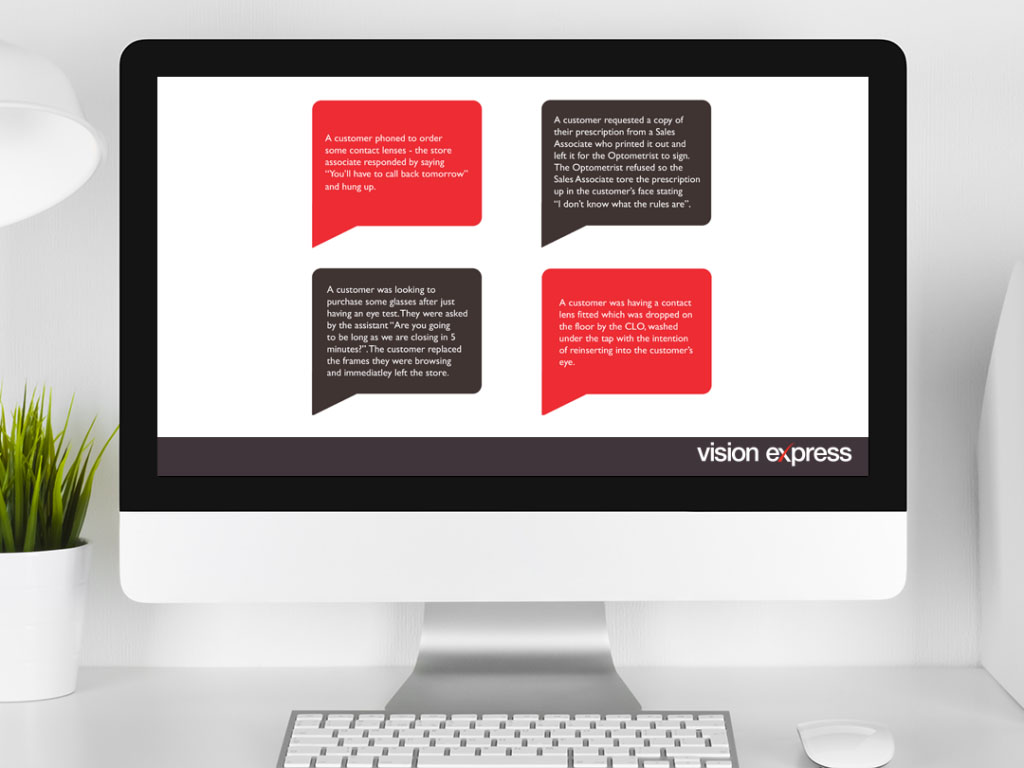 The Result
"Our new e-learning tool translates complex information and key messages in a contemporary engaging way and has raised the profile of e-learning. Our training information is now conveyed with clarity and inspires. Consequently this engages our staff to learn."
Kath Truman
Operations Training Manager – Vision Express
Ready for the journey?
If you'd like to work with a full service marketing agency with an ever growing reputation for ground-breaking creativity, we'd love to work with you. Let's start with a coffee and a chat.
0115 7523869 | hello@inbetweencreative.co.uk