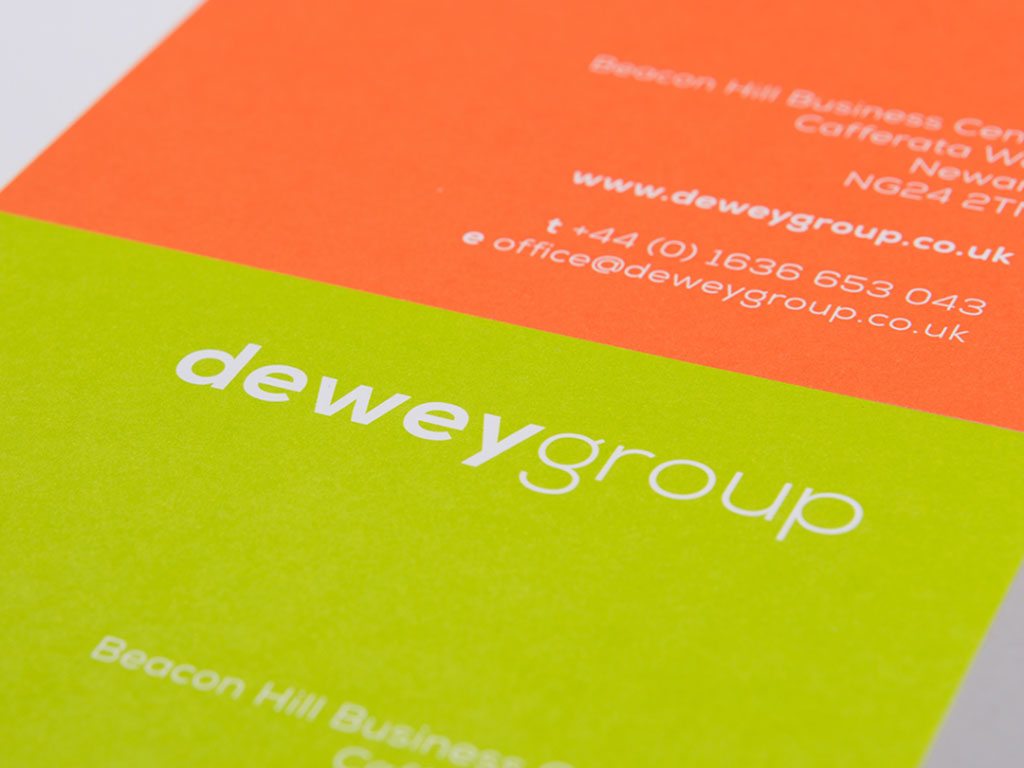 Creative outcomes:
Brand identity, Website Design & Build, Stationery design, Infographic creation, Presentation folder design and Copywriting.
The Client:
Dewey Group is a leading provider of candidates to the ground and civil engineering industries in the UK and internationally. Our brief was to create Branding and Website Design. We rebranded Dewey Solutions to Dewey Group.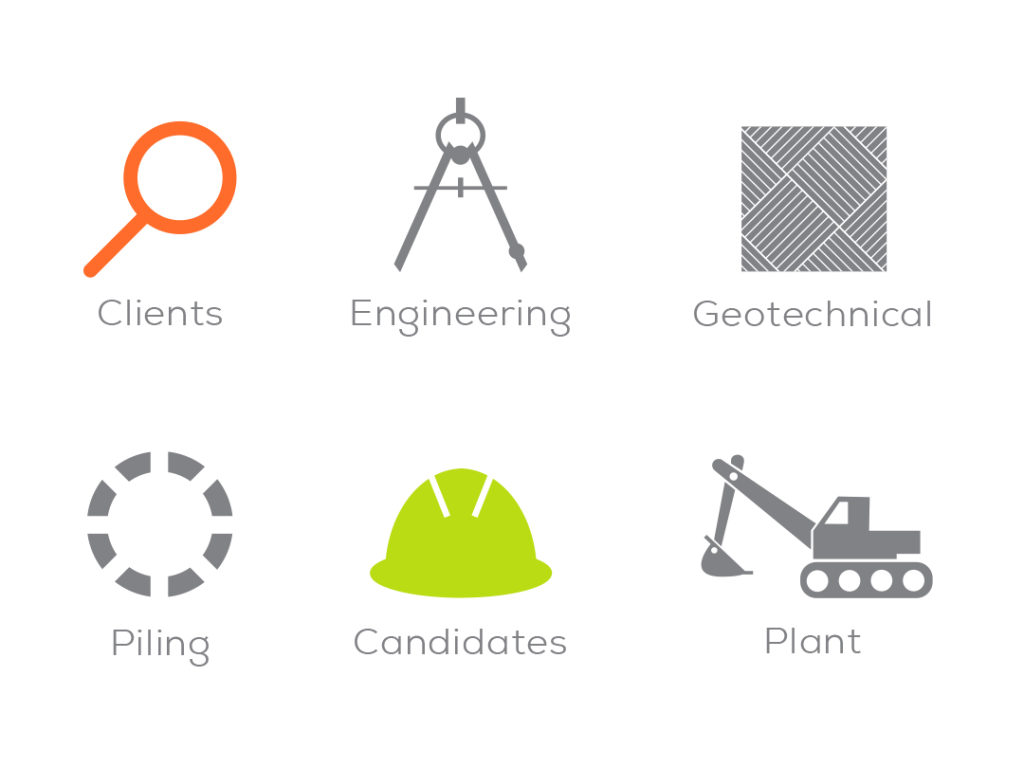 Our Approach:
First of all we created a friendly modern brand to reflect recruitment for the ground and civil engineering industries. As a result for the logo we combined a bold typographic font which echoes geotechnical construction in contrast with a lighter font weight to convey the softer approach of recruitment.
The corporate branding palette takes inspiration from high visibility safety vests often worn by employees in construction. Fluorescent orange and fluorescent green and grey for the reason that it is the colour of concrete.
Besides this we created an innovative new website designed to engage the Dewey Group audience, consisting of blue and white collar workers. The website is responsive to match the audience's behaviour and environment. Dewey Group website incorporates social media and Google Analytics, enabling Dewey to measure, interpret and act on data. Furthermore we also built a Jobs Editor Platform incorporating CV Upload and Application.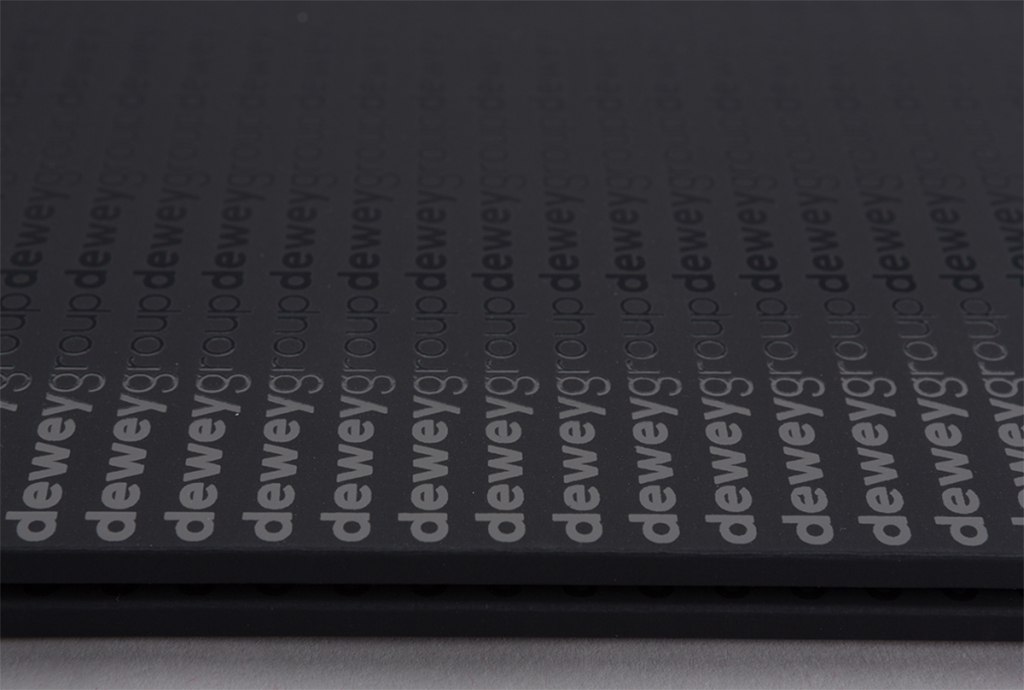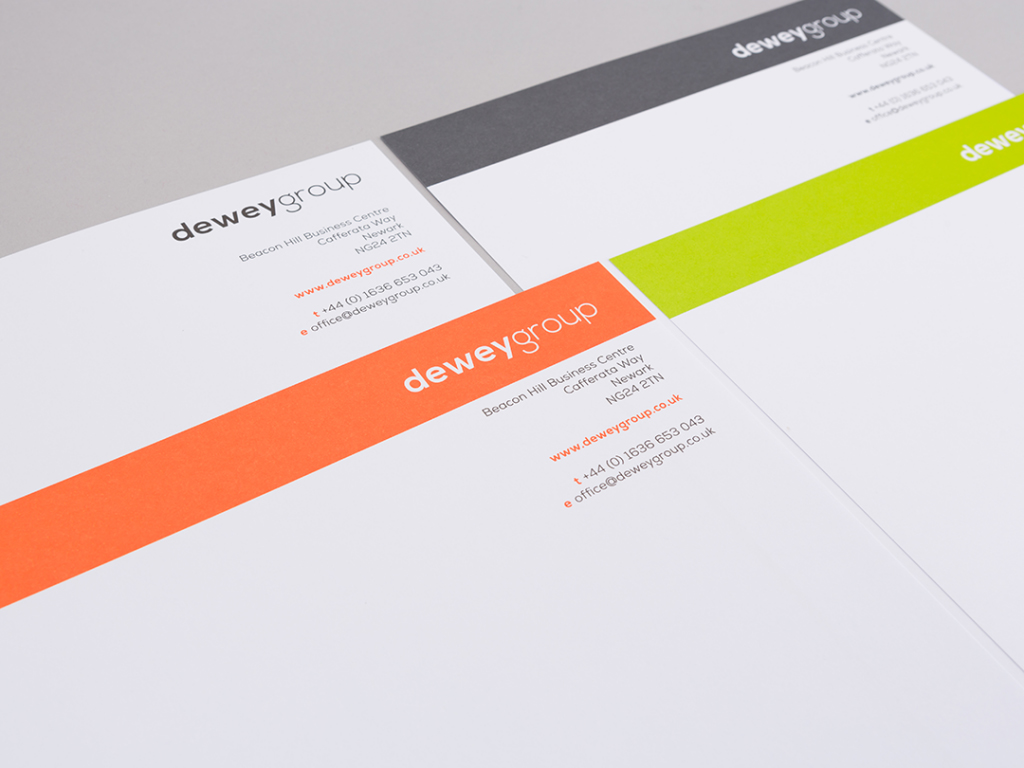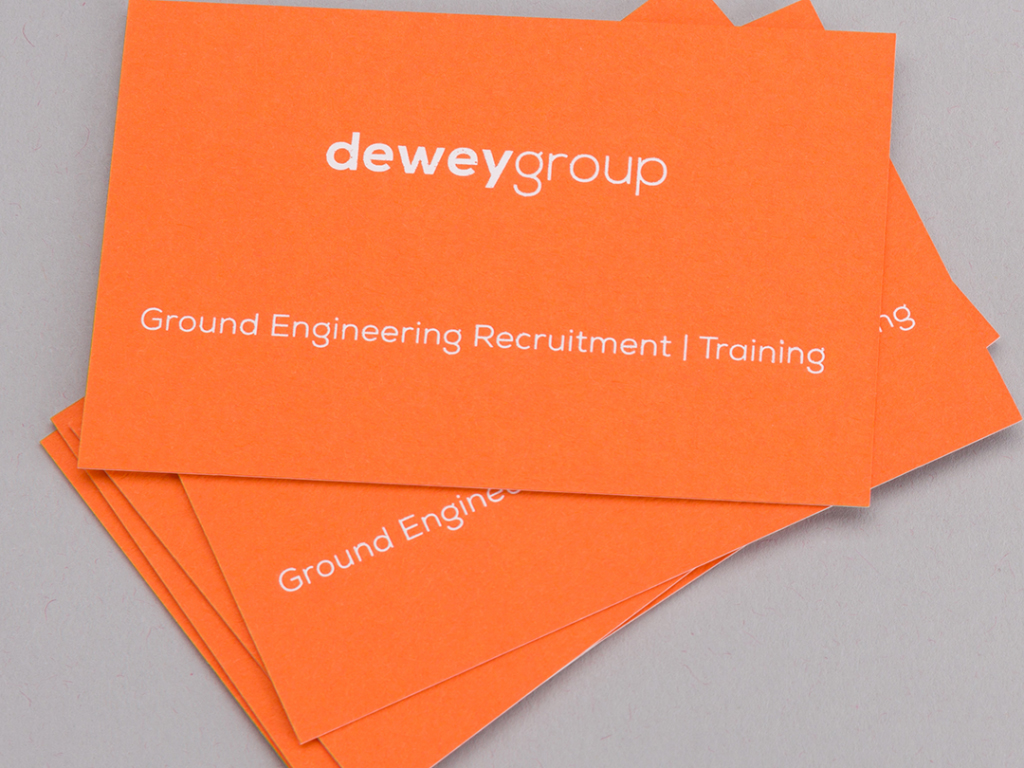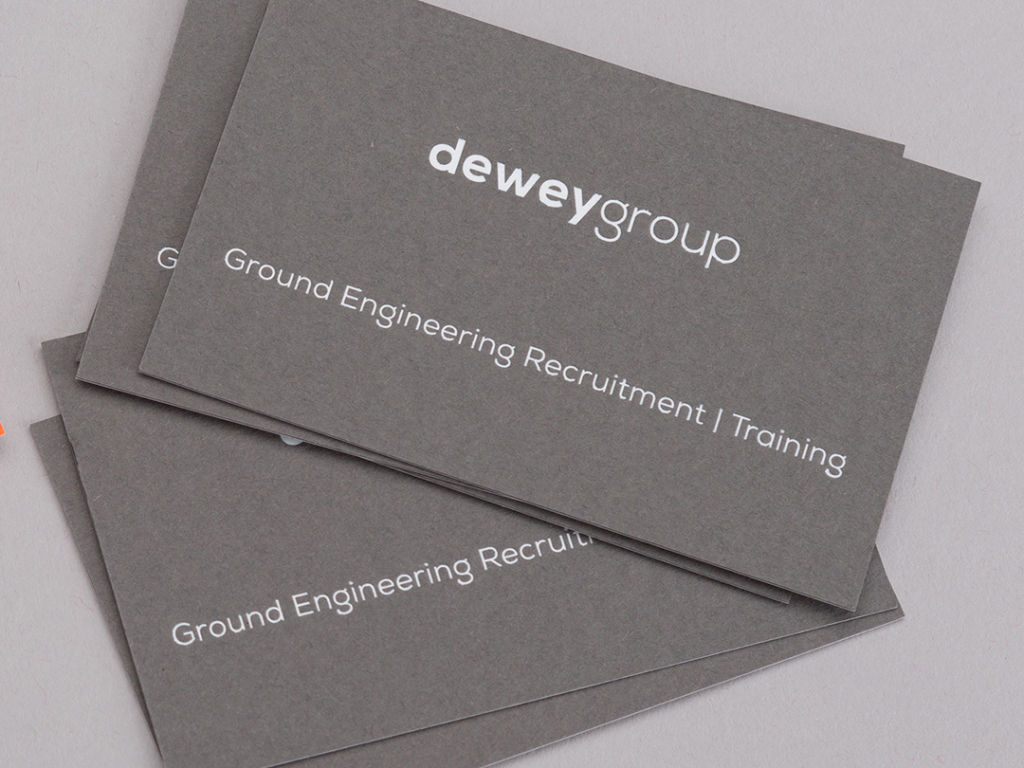 The Result:
Certainly this clean website design conveys a professional, warm, friendly and quirky approach to recruitment, rather like the personality of the company directors. The moving homepage slider rotates four images. The first visual image depicts London under construction conveying ground and civil engineering. The second visual image similarly depicts tower blocks conveying jobs at all levels. The third visual image depicts a yellow toy tipper truck conveying Dewey training. Finally the fourth visual image depicts international clocks conveying Dewey Group global presence and international opportunities.
"Inbetween went to the moon and back to deliver our creative projects. Jo and Brett are like a breath of fresh air and we admire their honest approach. Inbetween nailed all our briefs and then some."
Billy Berridge
Managing Director – Dewey Group